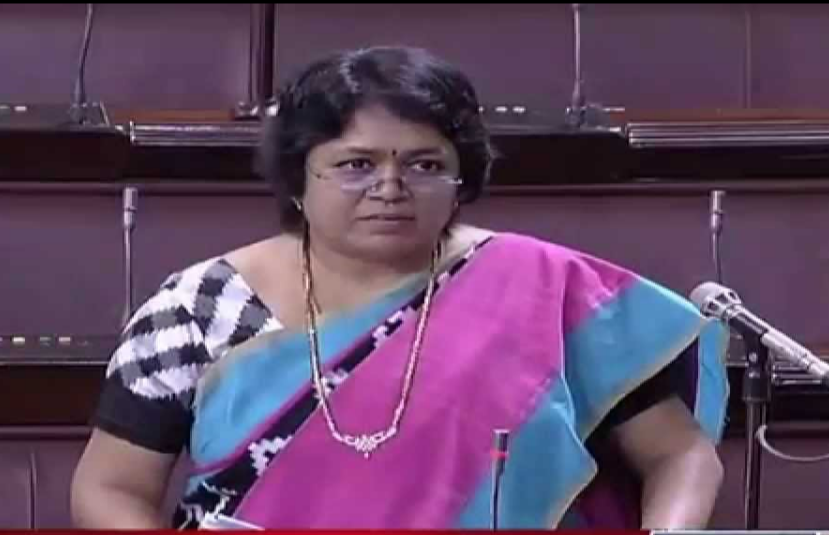 Telugu Desam party central disciplinary action committee has suspended party Rajya Sabha MP Gundu Sudharani from the  party. Sudharani, who hails from Warangal town is of late seen hobnobbing with TRS leadership.  She recently met TRS president and chief minister K Chandrasekhar Rao in New Delhi on the pretext of congratulating the latter for his work to develop the Telangana state.
The TDP came to the conclusion that Sudharani was all set to join the TRS.  Upon reeiving complaints from the district party, the disciplinary committee headed by Arikela Narasareddy today  recommended to the party leadership  that sudharani be suspended from the party.
Gundu Sudharani's Rajya Sabha term is expiring in June 2016. TRS is said to have assured her either to renominate to Rajya Sabha or  Legislative council of Telangana for switching over the TRS. Now that he is suspended from the party, Sudharani is expected to campaign for the TRS in the Warangal Lok Sabha constituency bypoll scheduled on November 21.