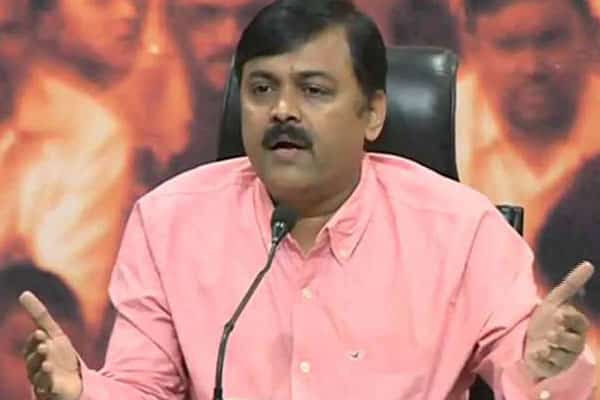 BJP MP GVL Narasimha Rao has broken his silence after a long time. He has taken objection to CM Chandrababu Naidu's comment on the BJP for getting just one seat in Telangana assembly election. GVL says CBN seems to be very happy over BJP getting only one seat but this actually shows his impatience and lack of confidence with regard to his TDP's decreased popularity in AP now.
GVL predicts that the TDP will win not more than two seats in the coming AP Assembly election which is evident from how Chandrababu Naidu's ratings have gone down in recent times. The handing of the Jagan's Kodi Kathi case to NIA will now bring out the truth behind the attempt to murder attack on none other than the Opposition leader in AP. GVL accuses Naidu of showing signs of frustration at a time when he should be preparing the TDP for the fast approaching general election.
The BJP leaders are taking a critical look at CBN's approach towards to other political parties. They are unhappy that Naidu has taken a U-Turn and began attacking the Modi government. What is disturbing the BJP leaders most is the fact that Naidu has risen to play a crucial role in projecting the Congress party under Rahul Gandhi's leadership as the strongest alternative to the Modi-led BJP in coming general election.