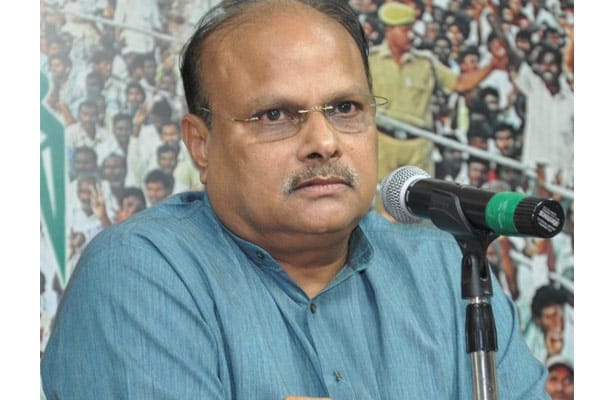 Finance Minister Yanamala Ramakrishnudu says there is deliberate interference in the changing of CBI judge on the part of the Modi government. This was done only to cause further delay in the hearing of the Jaganmohan Reddy's assets cases and thereby help the Opposition leader to escape from punishment.
Yanamala says the Modi government is trying to use Jagan party to take its revenge against the Chandrababu Naidu government in AP which is not acceptable to the people here. During his visit to East Godavari, the Minister has attacked Jagan saying the YCP leader will one day have to pay back for all the corruption he has done during the regime of his father YS Rajasekhara Reddy in United AP.
There are reports a relook is now necessary into the Jagan's assets cases because of the change of CBI judge and this will take a lot of time. Yanamala has also taken objection to the transfer of 'Kodi Kathi' case to the National Investigation Agency (NIA) and this is going to be done with a bias towards the AP government. Kodi Kathi case involves the alleged attempt to murder on Jagan's life in Vizag airport. The AP police have completed investigation and dismissed the murder theory behind the attack.