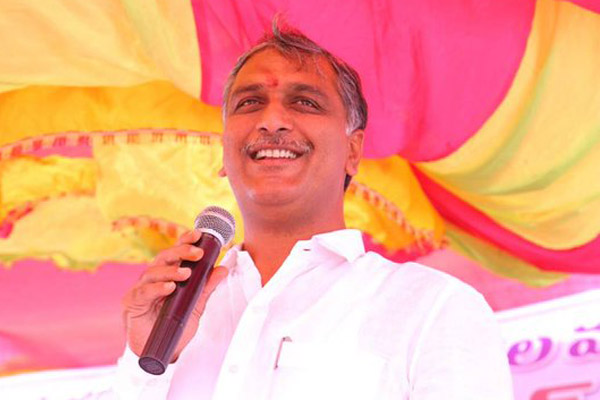 In Telangana Mallanna Sagar project brought the unity among opposition parties. TDP(TS) leader Revanth Reddy hunger strike drew thousands of people from nearby affected villages. Congress and BJP parties also slammed TRS government for proceeding construction of Mallannasagar without giving proper compensation package.
Sensing the trouble with the increasing public ire among affected villages, TRS government decided to stall the project until public approval is attained by offering meaningful compensation. With this Harish Rao who is steering the Irrigation ministry seems to be in a fix. So, he stepped out and approached affected villages to make a dialogue on the compensation Package with villagers directly.
Harish Rao convened a meeting with the people of one of the affected villager and succeeded in getting their consent for giving land to the Mallannasagar project . The village in the discussion is Etigadda Kistapur. It is the crucial village for the construction of Mallannasagar.
After this village, many villages are expected to fall in line with government proposal.. The village elders sat in discussion with minister and concluded for a compensation package of Rs.6 lakhs per acre. Apart from the money, Harish Rao also promised them to reconstruct their houses in another location and name the place after the village.
Telugu360 is always open for the best and bright journalists. If you are interested in full-time or freelance, email us at
Krishna@telugu360.com