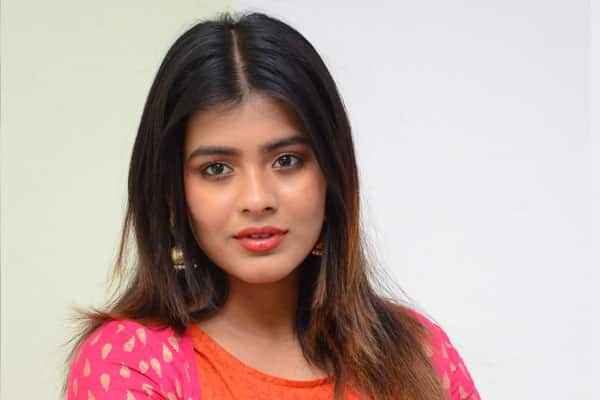 Cute and talented heroine Hebah Patel is off the cinema radar for quite some time and she is hardly seen in film circuits these days. Sources said Hebah intentionally took a break because of her hectic work she did in the past few years and she also wanted to wait for a good script that highlights her acting skills.
Now all of a sudden Hebah Patel has signed a romantic love drama in the direction of Ayodhya Kumar, who has come to fame with Minugurulu movie. The surprising part of her decision is the main lead of this romantic love drama is Teja Sajja and he is making his debut as hero in this yet to be titled film. Teja Sajja has acted as child artist in few Telugu movies and been working hard for his debut as the main lead for quite some time.
Hebah has taken a risk giving with a team of new actors, director and her well-wishers are feeling that she could have waited a little more time to grab opportunities from star hero or big production house. Hope Hebah Patel gamble works out in her favor and she bounces back again.