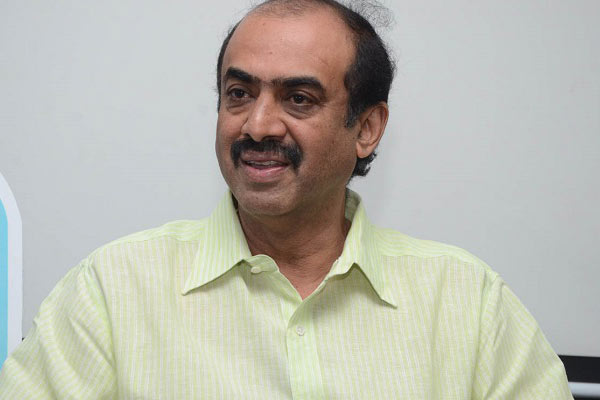 The growing affinity towards digital streaming has turned out to be the biggest headache for Tollywood producers. There is a huge drop in the revenues of big ticket films this year compared to previous years. Despite getting good reviews and encouraging word of mouth, it has become very difficult for films to get break even in major territories. The main reason for this is the release of films in streaming channels. Audience are discerning and they are waiting for films to release in OTT platforms rather than watching in theatres. Telugu360 has already reported the impact of digital streaming and why Tollywood producers need to realise the adverse effects of selling rights to these streaming channels for the sake of recouping their investment even before the film's final copy is out. Many producers and directors have already expressed deep concern over this affliction.
One of the leading producers D. Suresh, who also owns many theatre chains in Telugu states, has been expressing deep concern since past over streaming rights and how it is leading to closure of many theatres across the Telugu states due to lack of revenues. In his recent media interaction, Suresh Babu opined that the surge in streaming viewership is killing the revenues of films as audience are preferring to watch only one or two big ticket films in theatres and avoiding others because of the fact that they can watch them on OTT platforms. He said the slack in theatre business is worrisome for theatre owners and distributors and also a big concern for producers who are making small and medium budget films. Claiming that Telugu film revenues have registered an all time low due to steep fall in the footfalls of audience, Suresh Babu said he is worried over the fate of theatres.
Surprisingly, Suresh Babu has sold the digital rights of his upcoming film Venky Mama to Amazon prime for a good price. The film will be available in prime in less than two months of its theatrical release.
If he is so concerned over the effect of digital streaming he should stop selling the digital rights of his films and lead by example. It seems like big producers are greedy to recoup their investment by selling digital rights for hefty prices and also simultaneously expect audience to turn up in heavy numbers in theatres. If they don't get a solid deal with these streaming rights, they keep on complaining about its consequences. This is hypocrisy at its highest level. Many industry people are surprised over Suresh Babu's double tongue over this crucial issue.