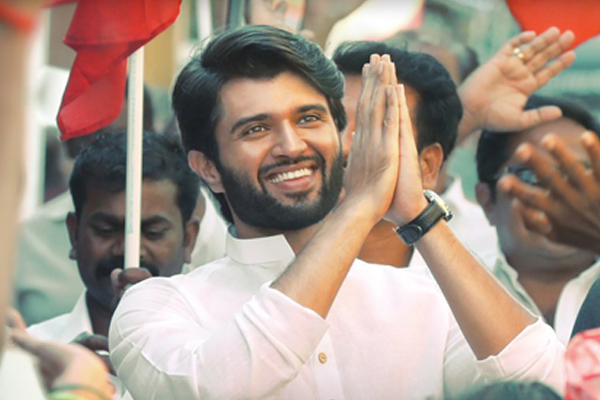 NOTA movie, starring Vijay Devarakonda, is slated to release on 5th October. As the story of the movie is set up in political backdrop, there have been objections from different quarters to stop the movie release. There is a public Interest Litigation filed in High Court to stop the release of the movie and high court will be hearing the case today.
The petition is filed by Joint Action Committee leader of Osmania University. The petitioner argued, this movie will help one particular political party in Telangana state elections and sought the court to stop the release of this movie. He also mentioned in the petition that election code is already in effect in Telangana. The petitioner also requested that the movie need to be watched by Election Commission and ensure the scenes that impact Telangana polls be removed from the movie.
Most of the Vijay Devarakonda movies are landing into one controversy or the other before the release and that eventually helping the movie to get better openings. Arjun Reddy and Geetha Govindam also landed in some kind of issues before the release but later they went on to become very big hits. We have to wait and see if this movie also repeats the same feat.