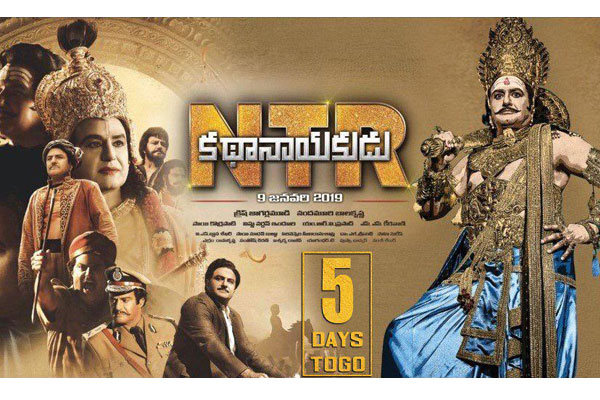 The prestigious biopic 'NTR – Kathanayakudu' has completed the censor formalities and got a clean 'U' certificate. The censor talk is very positive about the movie.
As per the reports, there are many highlights of 'NTR.' The first would definitely go to Nandamuri Balakrishna who just did not undergo an incredible transformation but is said to have delivered an outstanding performance.
Cinematography by Gnana Shekar and production design are touted to be the next highlights. Being a biopic, it has period drama backdrop as well. The film will make the audience travel to the times of 1950s, 60s, 70s and 80s.
Diviseema floods is emotional episode is being talked about. This is where NTR takes a crucial decision about his next stage of life. Then the re-recording by MM Keeravani. NBK's performance, Gnana Shekar's visuals, vintages sets are excellently complimented by Keeravani's background score.
The artist selection is one more highlight. From the beginning, the makers have revealed key roles being played by prominent actors and they were spot on in the course of the film.
The last couple of reels which involves episodes of NBK and Vidya Balan are reportedly touching and thus the film might end on a high note. The run of 'NTR – Kathanayakudu' is two hours and fifty minutes.
Last but not least, it's director Krish Jagarlamudi, who made brilliant effort in bringing NTR's life back to existence.
January 9th is the release date of this high profile biopic
Telugu360 is always open for the best and bright journalists. If you are interested in full-time or freelance, email us at
Krishna@telugu360.com