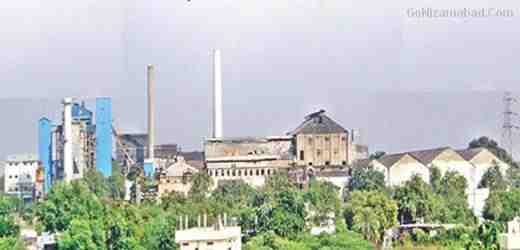 Contrary to the assurances given by the TRS government and its leaders, management of Nizam Sugars announced lay-off of the factory, citing shortage of sugar cane stocks and scarcity of water needed to run the factory. It asked the workers not to report to the duties following lay-off announcement.
Hyderabad: Hopes of thousands of farmers and hundreds of workers dashed after the famous Nizam Sugars announced closing down the factory. Post bifurcation of the State, hopes are high that the Telangana government would take over the famous factory to protect the interests of local farmers and tens and thousands of farmers working in the factory. Giving a rude shock, management of the Nizam Sugars put up a lay off notice on Wednesday. This has resulted in hundreds of workers and farmers staging a protest before the factory.
Post bifurcation of the united Andhra Pradesh, the ruling TRS leaders assuring the workers and farmers in the area that the government will protect the interest of the farmers and workers. None other than the daughter of the TS Chief Minister K Chandrasekhara Rao, and Member of Parliament K Kavitha, and other ministers assured the government will taken over the factory to protect the interests of farmer sand workers. And, the take over process will take place, once the process of accounts of the ailing sugar factory consolidated.
Even the agriculture department too told to the farmers in the area that it is allowing temporary diversion of sugar cane meant for milling at the factory. But, putting an end to all the assurances of the TRS leaders and the agriculture department, the management has announced lay-off, creating fears that hundred's of farmers go out of work, and hitting hard the sugar cane farmers from Sakkarnagar, Metpalli and Medak areas.
Giving reasons to the lay-off, the factory management announced that due to shortage of sugar cane needed and water scarcity has forced it to announce the closer of the factory. it also asked the workers need not report to their duties, a notice put up by the company management said.