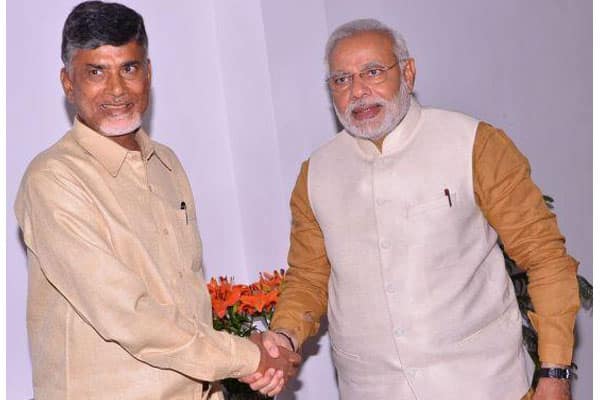 Every night we go to bed wishing our beloved ones 'sweet dreams'. Even in our dreams, apart from us, rest all elements behave as per their nature. That's the beauty. Similarly, though BJP and TDP played the drama, they were not able to control other elements. At times, the final destination of two political parties is one and the same, but the path they chose dictate their future. The same happened in the case of TDP & YSRCP. Though both parties wanted to be pro-BJP, TDP was caught foul, while YSRCP proved to be a big fool. At this juncture, with Janasena Chief Pawan Kalyan calling for a whitepaper report regarding the promised and received funds, the state media thoroughly cashed in. With Jayaprakash Narayan from JFC joining in for a quick live conversation, which was later followed by two gentlemen from BJP and TDP, more shocking facts have come out. Take a look what TDP and BJP had to say regarding the funds and development.
| | TDP requests (in Crs) | BJP Sanctions (in Crs) |
| --- | --- | --- |
| 2014 – 2015 Revenue deficit | 16,000 | 3,979 |
| Capital Construction | 42,935 | 2,500 |
| Backward Villages | 7,266 | 1050 |
| Special Package (EAP) | 20,000 | Stills Discussing |
| Polavaram Project | 7,900(expired) | 3,400 |
| House Construction | 10,200 | 2,116 |
| National Highways | Only 5,991 released | Gave 1,00,000 Cr |
| 11 Central Edu. Institutions | 11,000 | 470 |
| Vizag Railway Zone | Asking from Last 5 years | Still Pending |
Adding to this more things are yet to be revealed. The best part of the whole story is that Nara Chandrababu Naidu, the so-called Honorable Chief Minister of Andhra Pradesh, and his Bhajana Brundham, aka TDP MPs, have been dumb, deaf and numb all through these four years. With 2019 General and Assembly elections around the corner, it became an impending task for TDP to revolt against BJP, at least to have aface-off to campaign for the next elections.
In this whole drama, the biggest and least expected beneficiary is Janasena. With an unexpected twist, Pawan Kalyan came up with the AP JAC involving leaders like Jayaprakash Narayana (Lok Satta Founder), Undavalli Arun Kumar (Former Congress MP) and K Ramakrishna (CPI).