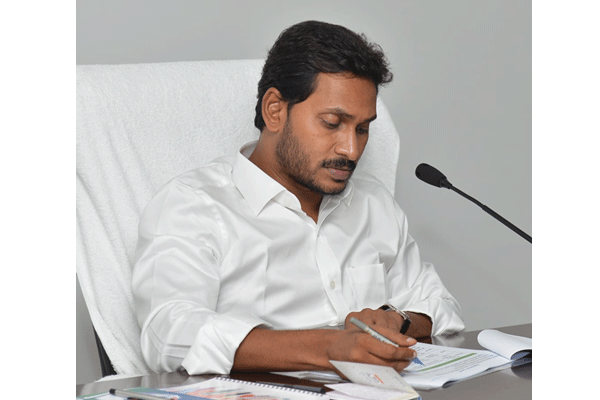 In the past few weeks, more and more doubts are coming up on the Jagan Reddy government's ability to fully implement its Navaratnalu welfare cash transfer promises. The State is already facing huge debt burden. Now, the impact of economic depression has already started. It is all the more evident in Andhra considering the steep fall in expected revenues in all the sectors. Obviously, testing times began for Jagan in his very first year as the Chief Minister.
The slowdown in growth is prominently felt in GST, real estate, petroleum, registrations, mining, excise, etc. Only 5.37 per average GST growth rate was recorded in the state in the last four months as against the targetted 28 per cent average annually. This is being attributed to multiplicity of factors contributing to the state's financial crisis. On its part, the Centre has already initiated steps to lessen the impact of economic depression in the country. This may provide some relief to Andhra but the stopping of large scale projects and withdrawal of World Bank loans is causing general slowdown in the state.
In Andhra, a target of Rs. 8,759 cr GST revenue was fixed from April to July, but only Rs. 7,345 cr was collected. Similar revenue loss is noted in registrations, transport, etc. Even in liquor sales, the state could not achieve its targets. Analysts say that continuation of this trend will certainly hamper the massive welfare agenda in AP.