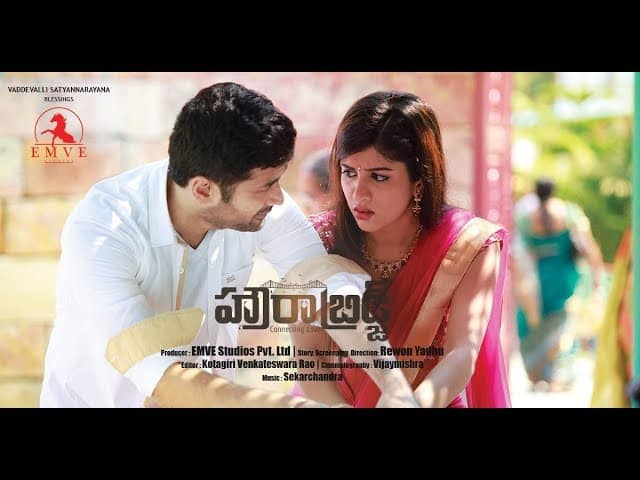 Chandini Chowdary was a very popular actress in the online spectrum, thanks to the well made short films which got her fame overnight. As expected Chandini Chowdary was showered with film offers from big production houses but because of an unexpected logical clause in her first movie contract, Chandini was able to sign only a few projects.
Luck plays a major role in the film industry and it did not favor Chandini where she played female lead with notable director movies. But looks like things are going to fall in right place for Chandini Chowdary this year. Today her upcoming outing "Howrah Bridge" teaser is released and insiders said that this film is going to game changer for her.
Howrah Bridge teaser starring Rahul Ravindran, Chandini Chowdary and Manali Rathod looks like a promising love story in store for audiences. Rewon Yadhu has directed the film along with inking the story and screenplay. Sekhar chandra has composed the music and EMVE Studios Pvt.Ltd has produced it.
Chandini Chowdary is looking stunning showing her never seen tromantic side in the teaser. Visuals of Calcutta background, soothing BG music and beautiful chemistry between lead pairs will surely grab the attention of everyone. Mention your opinion about Howrah Bridge teaser in the comment section below.