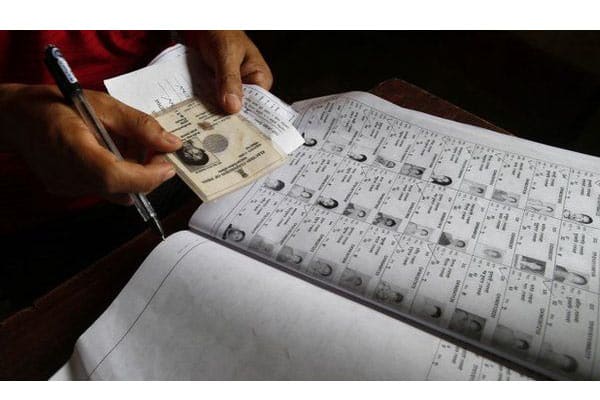 A high voter turnout was recorded in the Nandyal bypoll on Wednesday. Election Commission chief Bhanwarlal said 77.66 percent polling was recorded till 5 pm and estimated that around 82 percent of polling will be recorded towards the end of the day. Women voters participated in huge numbers compared to men. He noted that in 2008 – 76 per cent and in 2014 – 71 percent polling was recorded in the constituency. However, 79.20 percent voter polled finally. Counting of votes will be held on 28August from 8:00 am.
Minister Somireddy alleged that Bhanwarlal was a biased towards YSR Congress party. He said that CEC wrote the letter to take action against Jagan on June 21 but SEC to avoid causing damage to YSRCP filed complaint on June23. Responding to the allegation, the official said that there was no delay in registering the case. Bhanwarlal said that they received a letter from the CEC 21 August around 6:00 pm which was forwarded to the returning officer on the same night. The Returning officer was busy with polling arrangements on Tuesday, so filed the complaint today morning at 8:00am.
The Election Commission for the first time used the Voter Verified Paper Audit Trail (VVPAT) in the election. He said the constable who died in polling duty would get Rs 10 lakh compensation. Bhanwarlal said that the polling went on smoothly with hardly any undesirable event. He said that the EC has taken stringent measures against any violation of election code.