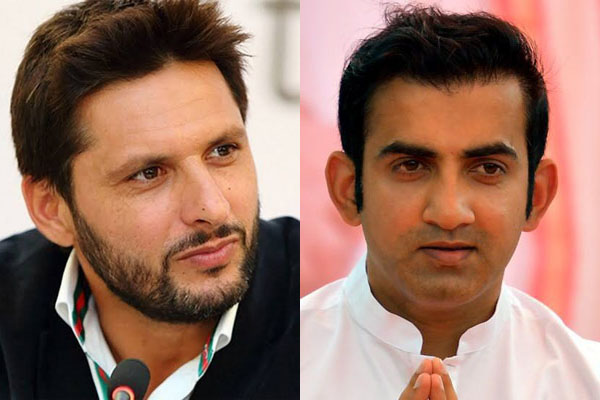 When Indian and Pakistani cricket teams face each other, the entire world sits before TVs to watch the game. The conflict between the cousins is always nerve-wracking. Now, a similar fight is taking place on Kashmir issue. Pakistani cricket star Afridi is issuing statements against India's Kashmir decision. This is being countered by Indian cricketer Gautham Gambhir with greater force. Afridi has Tweeted asking why the United National Organisation is sleeping without interfering and stopping India from taking away the rights of Kashmiris.
Afridi, who is known for his controversial statements against India, says that there was an earlier UNO resolution which confers freedom and rights on all Kashmiris. His latest statement came amidst scrapping of Article 360 by the Modi government. It is well known like Afridi, most Pakistanis think that Kashmir belongs to their country because of the large presence of Muslim population there.
When Afridi makes a comment, Gautham Gambhir always comes out with a befitting reply. Gambhir is now also a BJP MP from Delhi. He says that there are no human rights violations in Kashmir as alleged by Afridi. But it is in Pakistan Occupied Kashmir where violence is threatening to destroy people. Gambhir mockingly asked Afridi not to worry about Kashmir issue as India would certainly set right PoK problems as well in the near future.