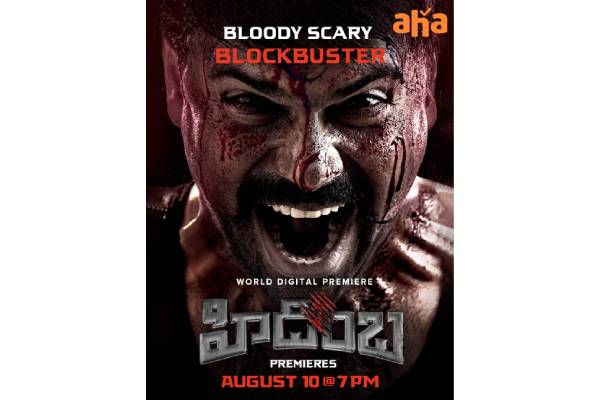 Hyderabad,6th August: Brace yourself for an adrenaline-pumping ride as aha presents the highly anticipated crime thriller "Hidimbha," set to premiere on 10th August at 7 pm. With its compelling storyline and brilliant performances, this gripping series promises to keep viewers on the edge of their seats.
In the heart of Hyderabad, a series of mysterious disappearances of women sends shockwaves through the city, leaving the police department grappling with the baffling case. Special Officer Aadya (Nandita Sweta), who leads the investigation, is tasked with solving this complex enigma alongside ACP Abhay (Ashwin Babu).
As the relentless pursuit to unravel the truth ensues, "Hidimbha" delves into the dark underbelly of crime and the challenges the law enforcement team faces. What happened to the missing women? Why are these criminals targeting women specifically? Can Aadya and Abhay crack the kidnapping mystery that has the city on tenterhooks?
As the roll of success continues aha, the platform has been showcasing a spectacular lineup of blockbuster films such as "Intinti Ramayanam," "Malli Pelli," "Samajavaragamana," and now "Hidimbha." With its unwavering focus on offering top-quality entertainment, aha has become the go-to destination for Telugu-speaking audiences worldwide.
Tune in to aha on 10th August and immerse yourself in the thrilling world of "Hidimbha."