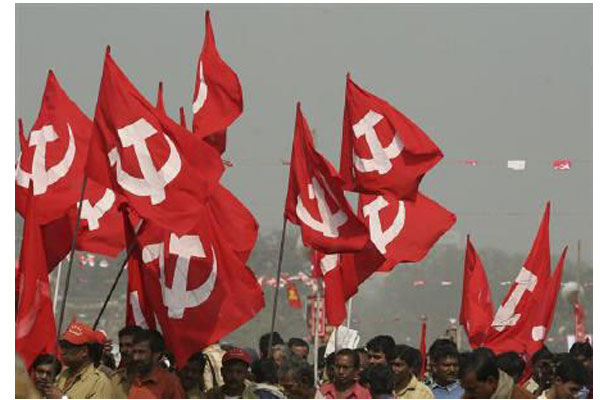 Intense factionalism among CPM activists in Warangal has taken ugly face and led to rampage at party office. A group of party activists attacked the party district office and damaged the furniture and other articles at Ramnagar in Hanamkonda, last evening. They were protesting agaisnt their expulsion from the party, a day earlier due to heated deliberations at party meeting turned violent.
The attackers even resorted to lock the party office, claiming their right on it, in the presence of the police. Party leader Dubba Srinivas asserted that this office belongs to them, as they are real workers of the party. He openly said that the incumbent district party secretary has no right whatsoever on the party.
Many political activists in the city are wondered with such development in a left party known for its discipline. The same batch, Srinivas and his followers were reportedly also created ruckus at a meeting held in the party office on the previous day. The meeting was convened to discuss arrangements for the valedictory of Mahajana Padayatra and other issues.
In this connection several people from both the groups suffered injuries, including fractures. As a result, Dubba Srinivas and four others were suspended from the party primary membership.
Meanwhile, CPM urban district secretary Vasudeva Reddy has strongly condemned the attack on the party office. He said some expelled leaders including Dubba Srinu had mobilised innocent people living in the huts and attacked the party office damaging furniture, TV, computer and other equipment at the office.
He also alleged that the banished leaders were trying to damage the party's reputation for their personal benefits. It is alleged that the police had also helped the expelled leaders during the attack.