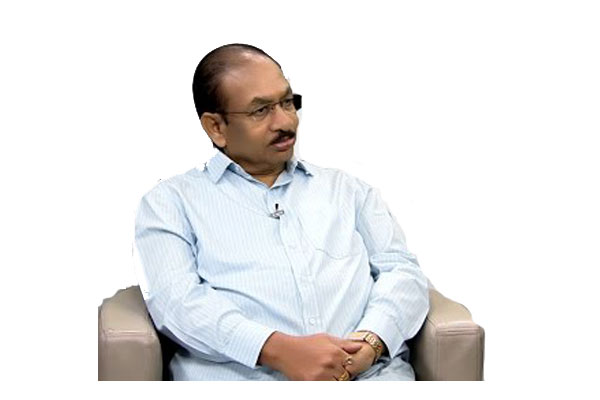 Six years after the CBI registered cases against YSR Congress Party chief Y S Jaganmohan Reddy in disproportionate assets cases, the former Chief Secretary of the united Andhra Pradesh P Ramakantha Reddy exposed the `procedural ignorance' of the CBI in its investigation.
During YS Rajasekhara Reddy's regime he held crucial positions like finance secretary and Chief Secretary. After retirement he was made as State Election Commissioner by Chief Minister K Rosaiah.
In an interview given to Jaganmohan Reddy's TV channel Sakshi, Ramakantha Reddy made it clear that CBI Joint Director K Lakshminarayana, who had played crucial role in registering cases, had no knowledge of state government rules and procedures.
He said when the CBI examined him, he had clearly stated these cases will not stand before rule of law. He also added that JD Lakshminarayana had no basic knowledge of how a state government functions, how decisions are being taken and how cabinet takes a decision. According to him, the investigation was carried out purely on the knowledge of how the Central government functions.
For example, he said that the CBI officer was not aware that secretaries need not write reasons and explain reasons for cabinet decisions.
Recalling his conversation with Lakshminarayana during later's examination, he said that when he suggested to examine certain persons, the officer simply responded stating that the court didn't given him such wide scope. He wondered that whether the court decides scope of an investigation? Whether courts gives clues on were raids to be conducted? Where which papers to be obtained? Who are to be questioned?
With regard to interference of Jaganmohan Reddy into his father's administration, Reddy said that he had never received any phone call or letter from him recommending something. "I met him only after the death of his father to convey my condolences. Earlier I never met him. He was not seen in any official meet held at Secretariat or his father's camp office", he added.
He also felt arrest of some IAS officials in this case was a hasty decision, as they cannot abscond from investigation. "With their arrests some euphoria was created something abnormal is going to happened. What happen?", he asked.