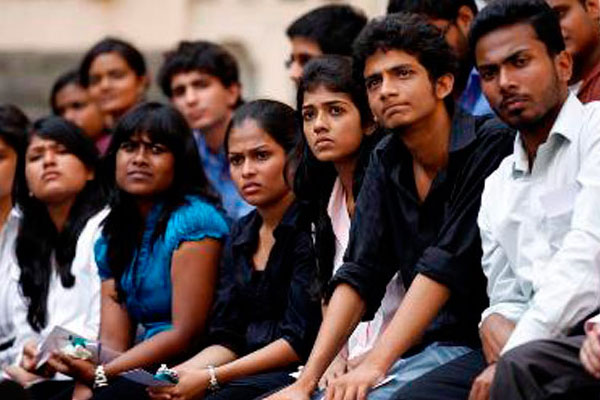 After two Indian engineers working in US were shot at by an intoxicated navy veteran at a bar in Kansas City, Indian students are now thinking twice before applying for American universities.
A Washington Post report stated today that the students wishing to study abroad were now willing to change their preference from US to Canada or Australia in the wake of the attack. The report also reiterated that Donald Trump's election to the White House may have also impacted the choices made of students.
Earlier, the European Union said it is ready to accommodate more Indian IT professionals and denounced any form of protectionism in global trade, amid anxiety in India over the Trump administration's possible clampdown on H-1B visa.
Pushing for deeper trade ties with India, a delegation of European Parliament's Committee on Foreign Affairs, headed by David McAllister said Europe is "open" for allowing more Indian professionals who are high on demand. "Europe is open for people with high demand. Indian people are highly skilled. Our IT sector would not have been successful if we did not have skilled professionals from India," he added.
It may be recalled that on Wednesday, 32-year-old Srinivas Kuchibhotla and his friend Alok Madasani were shot by a 51-year-old Navy veteran, Adam Purinton. While Kuchibhotla succumbed to his wounds, Madasani has been released from the hospital after receiving treatment.
After the news of attacks surfaced, people on social media criticised President Donald Trump for his 'vitriolic' statements and policies targeting Muslims, Hispanics, Mexicans and other races. Indian-origin Microsoft CEO Satya Nadella, also took to Twitter and said "there's no place for senseless violence & bigotry in our society."
Kuchibhotla's wife Sunayana Dumala yesterday in an emotional address, mentioned that her husband was to celebrate his 33rd birthday on March 9 and that he always assured her that 'good things happened to good people'. She demanded answers from the US government over how it was going to stop such hate crimes from happening again.
The same day family and friends of Kuchibhotla held a vigil outside the First Baptist Church of Olathe, Kansas. Kuchibhotla's body is expected to arrive at Hyderabad this evening. His wife and brother will be accompanying his body. An online campaign to raise money for Srinivas's family grossed over $1 million till Sunday.