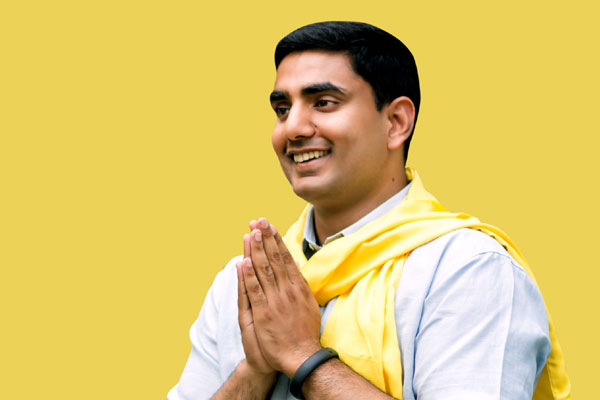 Putting an end to speculations, the Telugu Desam Party (TDP) today taken a formal decision to field party's national general secretary and Chief Minister Chandrababu Naidu's son Nara Lokesh as its candidate in the forthcoming MLC polls as party's candidate from MLAs.
The party highest decision making body, Polit Bureau has passed a resolution seeking his election as MLC. After the meeting, party senior leader Somireddy Chandramohan Reddy declared that 'it is official, Lokesh is coming as MLC'.
Meanwhile, in another resolution, it has authorised party supremo Chandrababu Naidu to finalise party candidates in the MLC polls from local bodies' constituencies. The party has decided to contest in all 9 seats, for which elections are being held.
Though the last date for filing nomination is Tuesday, as party leaders are preferring to file nominations on Monday itself, Chandrababu Naidu, who presided over the meeting, is expected to announce party candidates tonight itself.
However, party candidates from MLAs constituency and also Governor's nomination, will be announced later. Chandrababu Naidu said in this regard that seniority and commitment towards party will be given preference in selection of candidates.
He also announced all pending nominated posts will be filled very soon. Admitting that till now he is failing to spare necessary time for party work due to pre-occupation in resolving bifurcation odds in the government, he assured that from now onwards he would focus on party affairs.
In today's meeting, the party has adopted three crucial resolutions, seeking immediate follow-up from the Narendra Modi government. In the first resolution, it has urged the Centre to re-introduce three-tire system among Panchayat Raj administration, replacing the present four-tier system.
In the second resolution, the party supported Prime Minister's initiative for simultaneous elections for both Lok Sabha and Assemblies. In the third resolution, it urged the Centre to accord statutory status to the Special Package announced for the state.