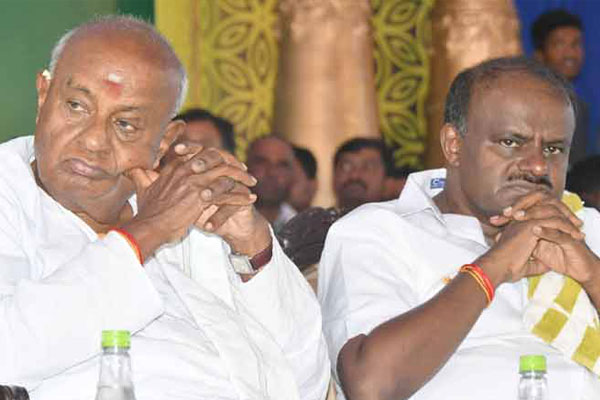 Karnataka political drama is still continuing. It is known news that two independent MLAs wrote letter to governor informing him about they withdrawing support to Kumaraswamy led JDS-Congress government. Also, three other Congress MLAs are said to be in touch with BJP. With this, focus of entire media shifted to Karnataka politics again.
However, former prime minister Deve gouda , and Karnataka CM Kumaraswamy are assuring their cadres and media that situation is completely in control and all these MLAs are in touch with them. They are also saying that their government will run for full 5 years comfortably. Devegouda even blamed media for exaggerating the situation.
However, there are reports coming from sources that BJP is planning to pull down JDS-Congress government and have elections for the state along with 2019 general elections. BJP might be hoping that, simultaneous elections in Karnataka along with Lok Sabha elections may help their party. After these reports, it seems that it is really tough time for JDS-Congress alliance. We will have to wait and see what turn Karnataka politics take ahead of 2019 general elections.