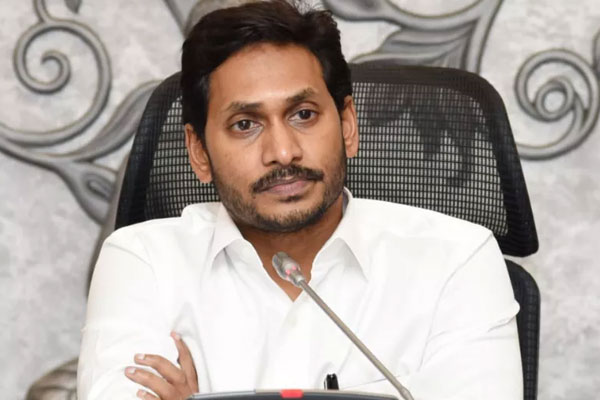 The sudden tour of AP Chief Minister YS Jaganmohan Reddy to New Delhi has triggered speculations that he did it only to avoid personal court appearance in CBI court, Nampally, Hyderabad, tomorrow (Friday) to face trail in illegal assets cases booked against him by the CBI.
It may be recalled that the CBI has set up a special court for trial in Jagan's illegal assets case.
These cases will be heard every Friday and Jagan with all other accused like Vijayasai Reddy, few IAS officers have to attend mandatorily.
Jagan used to attend the court every Friday when he was Leader of Opposition in AP.
But Jagan has been avoiding the court after he became CM in May 2019.
He has been citing one reason or the other like his busy schedule as CM etc and claiming exemption.
Jagan even filed a petition in the CBI court to grant him permanent exemption from personal court appearance since he became CM.
But the CBI court dismissed Jagan's petition last month and stated that Jagan has to attend the court mandatorily.
Despite this, Jagan skipped the court in the very first case hearing after the court verdict on the ground that the union energy minister had visited AP on that day and he had to attend few meetings with the union minister as CM.
Since then, he was claiming exemption under one pretext or the other.
The next court hearing will come up tomorrow. This time, there is no important programme has been scheduled for Jagan to claim exemption.
Rumour mills are abuzz that Jagan planned a sudden trip to New Delhi today night and stay in Delhi till tomorrow night to meet PM Narendra Modi and home minister Amit Shah, with an intention to skip CBI court appearance.
This is despite the fact that neither Modi or Shah has confirmed their appointment to meet Jagan.
Jagan has decided to return to Vijayawada tomorrow night itself giving indications that he wants to claim exemption from court appearance tomorrow on the ground of meeting Modi and Shah in Delhi.
But how long Jagan can succeed in giving a miss to CBI court attendance remains to be seen.
If CBI takes this issue seriously, it may file petition seeking cancellation of Jagan's bail on the ground that Jagan was not coopearating in the investigation of the case by skipping court hearings regularly.
If that happens and Jagan's bail is cancelled, he has to go back to Chanchalguda jail again. This will eventually force him to resign to CM's post.