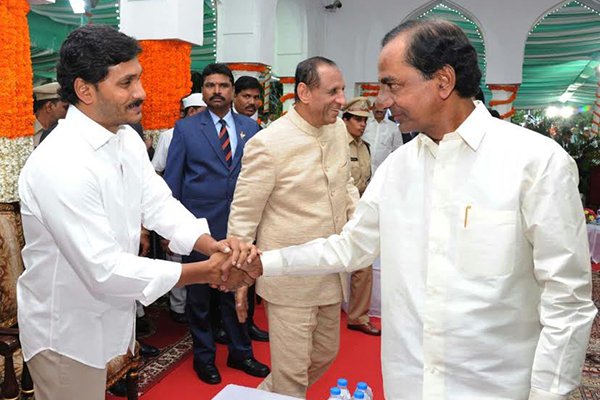 If this is true, no doubt Telangana CM Chandrasekhara Rao shall be more serious to defeat Chandrababu than Jaganmohan Reddy in coming AP election. Till now there are reports KCR will give a return gift to Naidu but there is no definite information about what exactly is this. AP Brahmana Corporation Chairman Vemuri Ananda Surya has finally given a definite figure to this gift. He said KCR is preparing to give Rs. 2,000 crore to Jagan to win AP poll without fail.
There are many indications KCR and KTR are busy making arrangements to extend considerable support to Jagan. Expectedly, this support is going to be more in monetary way than anything else. Former minister and senior TRS leader Talasani Srinivasa Yadav has indicated about their leader KCR's move to help Jagan in every way possible. The TDP leaders have launched a non-stop attack on Talasani for his anti-TDP comments during his current tour in AP.
Money factor has already become a big topic of discussion in political circles in AP as rival parties are mobilising huge resources from all quarters to outsmart each other. There is a talk money will flow like water in coming AP election as voters in poor sections are the immediate target for this. The TDP leaders also suspect the Modi-Shah duo will play a role behind KCR moving money resources to Jagan.
G.Ravikiran