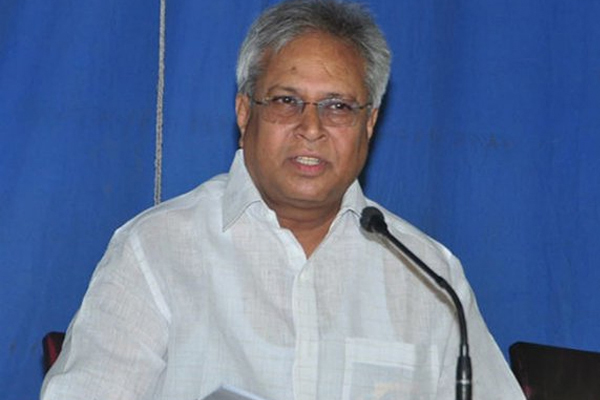 Former MP and senior politician Undavalli Arun Kumar interviewed by a TV channel today and he was asked an interesting question that whether he is mediating between janasena chief Pawan Kalyan and TDP supremo Chandrababu Naidu for the alliance. Undavalli gave an interesting answer to this and he also revealed about his association with Pawan Kalyan. He was also asked whether he will be joining janasena party soon.
Is Undavalli mediating between Pawan and CBN?
It is known news that Undavalli Arun Kumar recently convened and all party meeting regarding the issues faced by the state of Andhra Pradesh post bifurcation. TDP and janasena parties attended the meeting along with other parties like communists but YSR CP refused to attend this meeting. Probably by seeing janasena chief Pawan Kalyan attending the meeting and TDP also joining the same meeting, some analysts might have thought whether Undavalli Arun Kumar is mediating between Pawan Kalyan and Chandrababu Naidu to form an alliance before 2019 elections.
Undavalli Arun Kumar completely denied such possibility and told that his association with Pawan Kalyan is of mutual respect. He told he was surprised when Pawan Kalyan invited him for joint fact finding committee meeting in which all other participants were bureaucrats and judges while he was the only politician to attend that meeting. He added that , he asked Pawan Kalyan several times why Pawan invited him and who recommended his name to Pawan Kalyan, for which Pawan just smiled but never gave an answer. Undavalli also told that, by seeing the way Pawan respecting him during joint fact finding committee meetings , he developed sort of affection and respect towards Pawan Kalyan and their bonding is just an emotional bonding but not a political relationship.
Is Undavalli joining janasena soon?
He was also asked about joining janasena and contesting in 2019 elections. Undavalli Arun Kumar has been repeatedly saying that both Jagan and Chandrababu Naidu have failed to question Modi and fight with the centre for the cause of the AP because of their own limitations, indirectly referring the court cases both of them facing. So it is but natural to predict if he is joining janasena Party as he is criticizing both Jagan and Chandrababu Naidu. Undavalli said that, before joint fact finding committee he never met Pawan Kalyan in person. Even after the meeting also, he added, they never had any political discussion and so, as of now, there is no such proposal.
He also opined that the upcoming elections will be based on emotions rather than the performance and so the election result is unpredictable at the moment. We will have to wait and see how will be the political future of Undavalli.