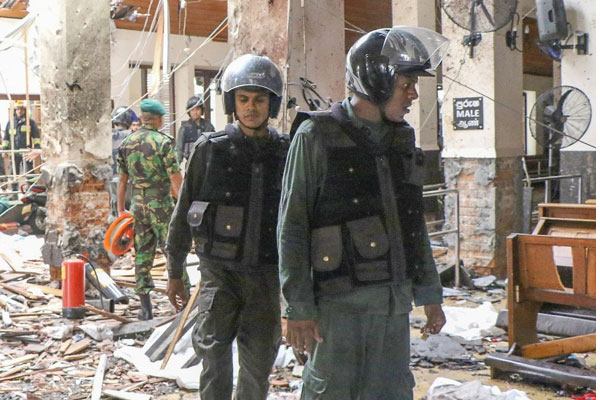 ISIS claims Sri Lanka Bombings
Official says it was retaliation for New Zealand attack
The Islamic State terrorists owned up responsibility for the serial bomb blasts killing over 320 innocent people in Sri Lankan Churches and hotels. They have apparently taken revenge against the firings on Islamic devotees at a masjid in New Zealand in the past. Sri Lanka Defence Minister Vijayavardane said that this was a revenge for killing of 50 persons in firing opened by a white man in a New Zealand masjid.
The Sri Lankan police arrested a Nigerian suspect who has links with the terrorist organisations. The Minister admitted to the flaws and weaknesses in the island nation's internal security and the need for strengthening the same. Till now, 24 suspected terrorists were arrested and being questioned.
The authorities have also found that the Islamic State terror outfit's website has indicated already their revenge taken for the New Zealand killings. The targets of terrorists in Sri Lankan blasts were not just Christians attending prayers in churches but also foreign tourists who are staying in luxury hotels.
Telugu360 is always open for the best and bright journalists. If you are interested in full-time or freelance, email us at
Krishna@telugu360.com