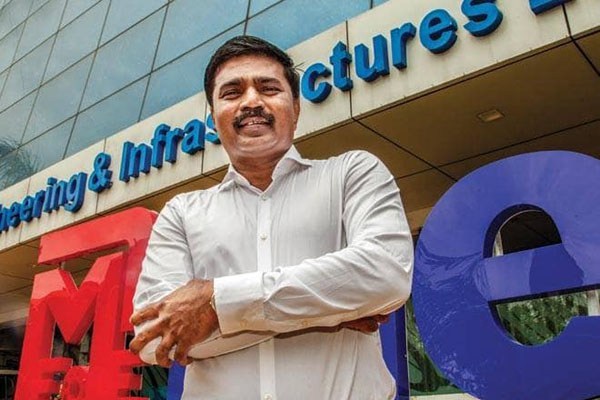 The Income-Tax officials are conducting in-depth enquiries into the property of Megha Krishna Reddy at Balanagar in Hyderabad. The raids continued on his residence and offices for the fifth day today. These are the longest raids being conducted on any industrialist in the recent days. It is being expected that the IT officials have got hold of something controversial. Otherwise, they would not have continued the searches for more than a day or two.
Initially, Megha Krishna Reddy's executives dismissed the raids as just part of the general raids that are conducted once every two years. But with the continuing raids, even the employees of Megha Engineering and Infrastructure Ltd (MEIL) are now in a panic situation.
A team of IT officials from Delhi initially took part in the searches. Later, the local officials are continuing the raids. Lot of Central forces are posted at the spot to give security. The Megha staff are finding it difficult to keep the mediapersons away from the venue of the raids.