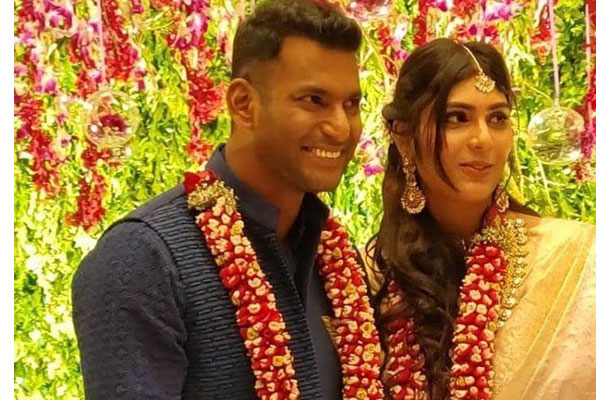 Actor Vishal Reddy got engaged to Anisha Reddy in a grand manner in ITC Kohinoor on March 16th this year and the wedding was announced to take place on October 9th. In a surprising move, Anisha deleted all her Instagram posts with Vishal and soon there was news that all is not well between Vishal and Anisha. The duo too continued with their works and never responded about this which added fuel to the speculations. For the first time, Vishal's father GK Reddy responded about Vishal's wedding.
"Vishal is keen on completing the Nadigar Sangham building and wished that his wedding will take place in the premises. But, due to the court's directions, the construction is kept on hold and hence the wedding of Vishal and Anisha got postponed. The new wedding date will be finalized" said GK Reddy. He sounded that the wedding was not called off and all is well between Vishal and Anisha.
Vishal completed shooting for Action which is slated for November release. Sundar C is the director and Tamannaah is the leading lady.