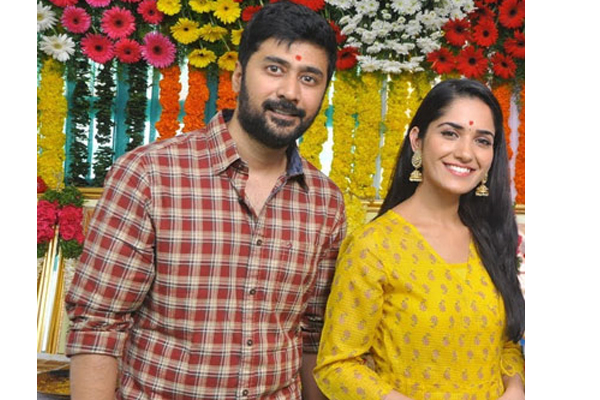 Nagaraj Goud
The latest teaser of 'Chi La Sow'— introducing leading lady Ruhani Sharma — has been a hit, clocking decent views. With popular singer and dubbing artiste Chinmayi lending her voice to the newbie, it is but natural for it to attract more views in the coming days. Nonetheless, finding the right girl for the film turned out to be an easier said than done job for actor-turned-filmmaker Rahul Ravindran. "I had a very specific girl in mind. Someone who looks young but mentally is very mature—way beyond her age. I desperately wanted a Telugu-speaking girl for sure. I've put a casting call and spoke to a bunch of model coordinators here and tried to do profile of Telugu girls and searched really hard.
"Besides the Telugu factor, I wanted a newcomer because the girl walks into Arjun's (part played by Sushanth) life as well as the audience mindset as a complete stranger. I did find a lot of girls who looked the right age but these girls didn't had enough life experiences to relate to the kind of maturity that I was talking about, because they were city-bred and had a comfortable life. And that became a key issue. On one hand, I wanted a newcomer and on the other, I wanted her to be a Telugu-speaking girl. We were on the hunt and it came to a point where I was literally running out of time as the shoot was nearing and I was about to panic when my team told me, 'Sir, it's time to look in Mumbai. We will definitely find a good performer who will be sincere enough to learn the dialogues'.
"I'm very averse to prompting. For some films it's ok, but for a film like this, I completely ruled it out. It was important for the actress to internalize dialogues and reel them out with right emotion and expression. I started looking Mumbai profiles which is when I came across Ruhani's pictures. Her eyes had a certain depth and she looked the right age too. We contacted her and before auditioning, I refrained from narrating the story, but spoke about her character and I could notice her body language changing completely. She later told me that she related to the part because it was a lot like her past. Soon after, I auditioned her for three scenes and she was spot on. Later, I told her that I wouldn't allow her to seek the help of prompting, before asking her to take three days time and get back to me if she would learn the dialogues. I told her if she can't, I would understand. She rang me back, promising that she will learn," Rahul explained this author.
A good two months before the film went to floors; Rahul sent her the bound script. "Also, every day I would send her voice notes with accent and pronunciation of her dialogues. She worked hard and I'm proud of the fact that she didn't take the help of prompting for not even one scene. She turned out to be a fantastic performer," he exulted.
A rom-com, 'Chi La Sow', wrapped up in flat 32 days, is scheduled to open in cinemas on July 27.