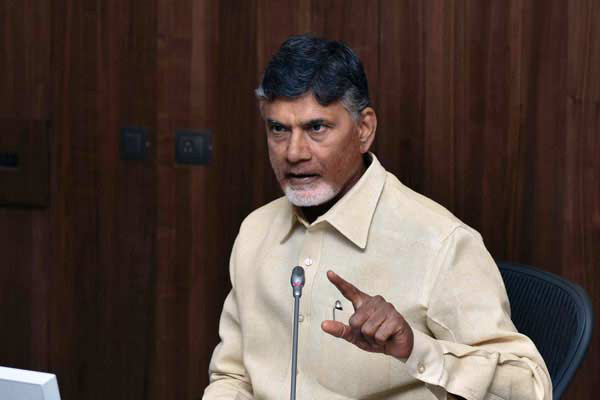 Opposition leader and TDP boss N Chandrababu Naidu has launched an all-out attack on the 100 days rule of the Jaganmohan Reddy government. He asked whether CM Jagan has fulfilled one single promise properly. The ruling YCP leaders whiled away their time all these 100 days creating confusion, reversing governance, harassing opposition parties, demolishing buildings and demoralising the administration machinery at every level.
The failures of Jagan reverse rule listed out by Chandrababu are as follows:
1. Jagan said that he would make the Centre bow before him and give Special Status if YCP wins 25 MP seats. YCP won 23 MP seats but Jagan could not do anything about it till now.
2. CM talked a lot on 'Sanna Biyyam' (polished rice) but it is not being given to white card holders so far.
3. YCP not speaking on giving pensions to the people aged above 45 years.
4. Old pensions increased by just Rs. 250 as against promise of Rs. 1,000.
5. YCP handed over AP property in Hyderabad to Telangana government but not asking and getting hundreds of crores funds that are due to Andhra.
6. Jagan spoke of transparency in sand policy but now YCP leaders took control like a sand mafia.
7. Housing projects for poor people are cancelled. Jagan has palaces in every city but he does nothing for poor families.
8. Amaravati would have become a big asset for AP state but Jagan has killed the Capital City with no clear alternative plan.
9. YCP stopped Polavaram project works in the name of corruption and got it stuck in court cases.
10. YCP leaders killed 8 TDP leaders so far, attacked 196 activists and continued harassing rival leaders.