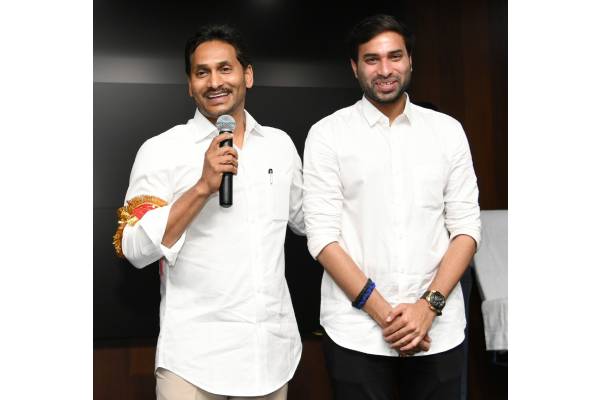 Chief Minister and YSR Congress president Y S Jagan Mohan Reddy on Wednesday confirmed the candidature of Devineni Avinash for the 2024 elections from the Vijayawada East Assembly constituency.
The chief had already warned over 40 sitting MLAs of denying the ticket for the next elections due to their poor performance in the constituency. Sitting MLAs like Anam Ramanarayana Reddy from Venkatagiri in Nellore district and Vasantha Krishna Prasad from Mylavaram in the NTR district are among those who are likely to be dropped from the 2024 contest.
Meanwhile, Jagan Mohan Reddy made this announcement of Avinash at the party workers meeting from the Vijayawada East Assembly constituency held on Wednesday at his camp office. Jagan Mohan Reddy asked the rank and file of the party to work hard for the next election to stay in power for the next 30 years.
He also asked them to keep their differences aside and work together. He said he would address their grievances at an appropriate time and asked them not to disturb the party. He also told them that the government would roll out the family doctor programme from Ugadi and that would reach every household.