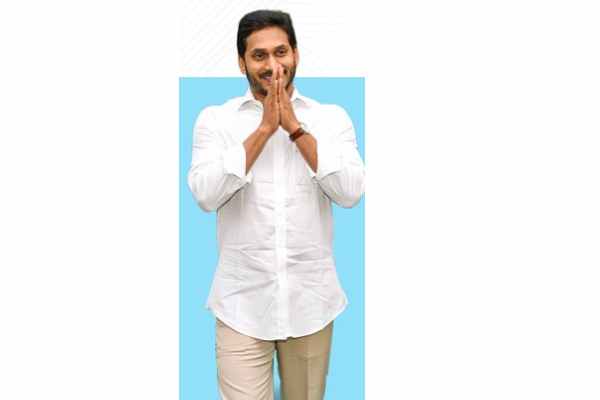 Chief Minister and YSR Congress president Y S Jagan Mohan Reddy gave a dressing down to the party MLAs and regional coordinators at the meeting on Monday.
Jagan Mohan Reddy also gave a programme of "Jagananne Maa Bhavishyattu" (Jagan is our future) campaign from March 18 to 26 across the state. He wanted the MLAs to visit every house during this period along with the party convenors at village secretariat level and Gruha Saradhi to be appointed for every 50 houses.
He wanted the MLAs and the party regional coordinators to take the help of these newly-appointed activists of the party to take the government programmes to the door steps of every family. He wanted the MLAs in the state to appoint 5.65 lakh Gruha Saradhulu who would have to visit 1.65 houses in the state.
The chief minister also told them to give training to the secretariat convenors and Gruha Saradhulu for the next two weeks and ensure that everyone reaches out to every family in every constituency.
The chief minister took the non-performing MLAs to task and told them that he would not give them a ticket in the next election if they fail to improve their performance in the coming months. He also told them that his own teams were visiting the constituencies on a regular basis to make an assessment of the performance of every MLA and every leader in the state.
Jagan Mohan Reddy also told the MLAs where Graduates and Teachers constituency MLC elections are due on March 13. He told them that the party should win all the five seats in the MLC elections to prove the party's strength. He said that the victory in the MLC elections would keep the winning spirit for the general election.