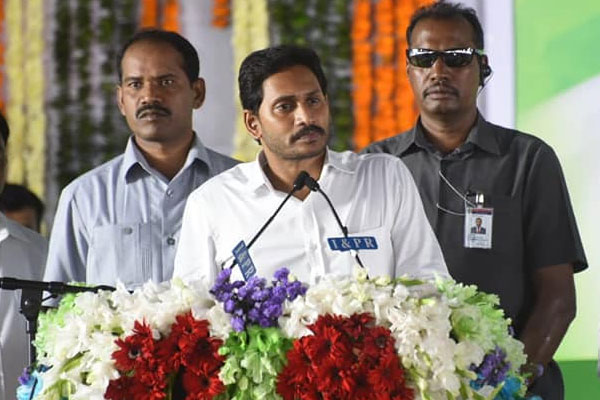 AP Chief Minister YS Jaganmohan Reddy visited the kidney patients in Uddanam area in Srikakulam district. He laid the foundation stone for a 200-bed Super Speciality Hospital and a Kidney Research Centre to find a permanent solution to the patients there. The government is going to release Rs 600 Cr to provide facilities for mitigating the suffering of Uddanam patients.
Speaking on the occasion, Jaganmohan Reddy told the kidney patients that he had listened to their appeals during his Padayatra. Now, the hospital is being set up with all necessary facilities. The root cause of the spread of kidney ailment will also be found out. For every 500 kidney patients, one health worker will be appointed. Clean drinking water will be supplied to the local people.
The CM said that free RTC bus passes will be given to kidney patients and their attendants. The government is already giving Rs. 10,000 pension to each patient. Uddanam area people are facing acute kidney diseases for mysterious reasons. The area includes Icchapuram, Sompeta, Palasa and other places.