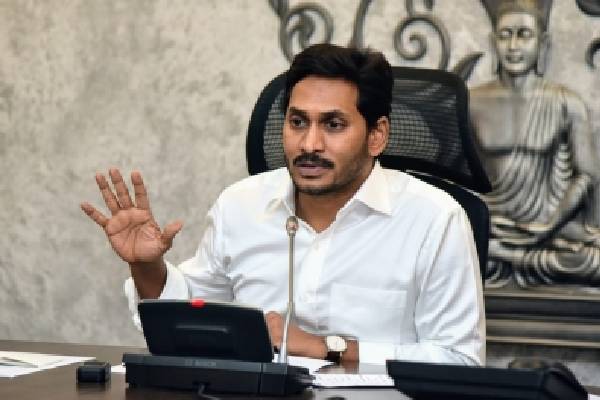 Andhra Pradesh Chief Minister YS Jaganmohan Reddy's proposed trip to New Delhi on Monday to meet union ministers has been postponed.
Jagan was supposed to leave for Delhi on Monday to meet union home minister Amit Shah, jal shakti minister Shekhawat and few other union ministers.
Accordingly, AP Bhavan officials in New Delhi sought appointment of Amit Shah and few other union ministers.
But union ministers reportedly denied appointment to meet Jagan on Monday citing 'busy schedule'. They learnt to have told AP officials that they can give appointment for Thursday or Friday.
With this, Jagan reportedly postponed his Delhi trip to Thursday.
Though AP officials claimed that Jagan wants to meet Amit Shah and Shekhawat to seek funds for Polavaram project and resolution of long pending state-bifurcation related issues, it fuelled speculations as meeting comes at a time when a case pertaining to cancellation of bail to YS Jagan is going on in the CBI court, which was filed by YSRCP rebel MP Raghurama Krishna Raju.
The CBI last week filed a counter in the CBI Court leaving the decision to the court to take a decision on whether to cancel or continue the bail to Jagan.
This apart, RRR has lodged several complaints with the Centre on custodial torture by APCID officials last month. Jagan wants to clarify Amit Shah on all these issues.