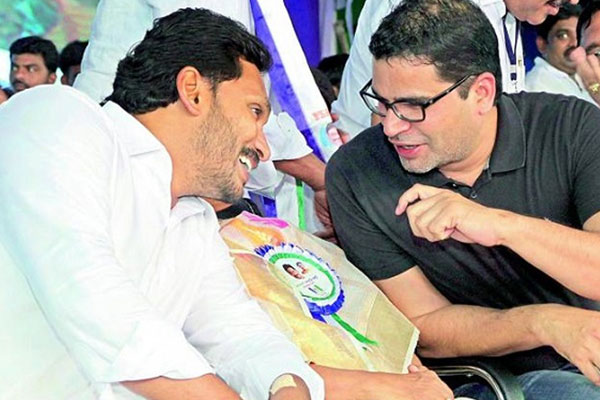 For the last four years, Prashant Kishor worked as election strategist for Jaganmohan Reddy. Over the years, all the activities including the candidates selection were outsourced to PK's Indian Political Action Committee (I-PAC). Jagan totally relied on PK team considering his past record of bringing parties to power in different parts of the country.
There are reports that Rs 300 cr was offered to PK for conducting media campaigns and surveys but slowly Jagan has totally outsourced his entire party to PK. Has this finally cost nearly Rs. 500 crore for the YCP? The rumour is that the PK team has virtually run the YCP as it's senior leaders were also reduced to being silent spectators. In Nandyal by-election, the PK team hyped about YCP victory with 26,000 majority but eventually the TDP won it with a slightly greater margin.
PK simply implemented his Bihar-style gimmicks like spreading rumours, creating conflicts between castes, influencing rival parties' agents, etc. After April 11 polling, PK again hyped about YCP victory. Two days later, the PK team has vacated their camp building near Jagan's Lotus Pond residence in Hyderabad. This has triggered speculation over the fate that awaits YCP on counting day.
Telugu360 is always open for the best and bright journalists. If you are interested in full-time or freelance, email us at
Krishna@telugu360.com