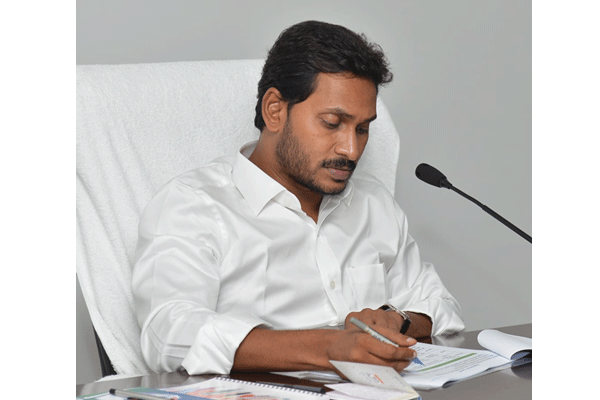 AP CM Jaganmohan Reddy has taken many controversial decisions to cancel projects and programmes launched during Chandrababu Circar. He has even ignored the Modi government's caution not to remove Navayuga company from Polavaram project. He stuck to his decisions adamantly despite growing criticism from all over. But on one aspect, Jagan had to take a U-Turn on his decision which is almost for the first time since he assumed office as CM.
There are reports that Jagan has okayed re-opening of Anna Canteens in the first week of September under a different title. This has come as a big surprise for YCP leaders also. Has Jagan taken this decision because of the TDP's continuing protest programmes in front of Anna Canteens? Undoubtedly, CM would not have withdrawn his decision if it is for TDP protests alone.
Analysts say that the Jagan Reddy government is rather unnerved by the huge response that is coming to TDP protests. Poor people from all sections are openly expressing their disappointment and dissatisfaction against the regime on this issue. Seeing this, TDP has increased protest programmes at these canteens all over. Surprisingly, daily wage workers, autorickshaw drivers, small traders, pushcart vendors, construction workers, etc are joining TDP protests. They are raising slogans along with Opposition leaders. Sensing the mood, the government gave up its adamant stand and intimated the same old Akshaya Patra Foundation to prepare for serving food at Anna Canteens soon.
Telugu360 is always open for the best and bright journalists. If you are interested in full-time or freelance, email us at
Krishna@telugu360.com