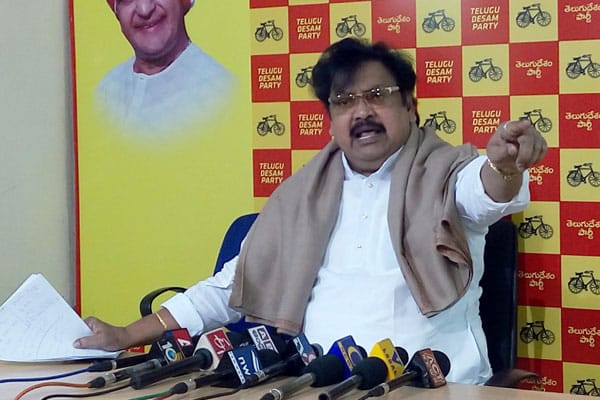 The British dictatorship was not so worse than the Jagan Mohan Reddy Government and the State had not witnessed such authoritarianism even during Emergency in 1975, said TDP politburo member, Varla Ramaiah.
Ramaiah pointed out that TDP general secretary, Nara Lokesh, announced 40 days ago about his 4000-km-long pada yatra during which he will personally meet the youth to know their problems.
Lokesh said that the youth in the State got unnerved and that he will explain the current scenario in the State after which he will give a road map for them, Ramaiah pointed out.
"Though he has explained it so clearly, the Government remained silent, and I personally wrote to the Director General of Police (DGP) on January 9 seeking permission for Lokesh's pada yatra. Till January 20, the DGP did not respond and after I sent a reminder, the next day he sent a letter to me seeking all the details like who will be meeting Lokesh and where," the TDP politburo member said.
The letter appeared to be very ridiculous as the DGP wanted the details of the vehicles in Lokesh's convoy, the route map and other particulars.
"When Lokesh is undertaking the pada yatra for 400 days how will anyone know who will be meeting Lokesh, where, when and in which village," he asked.
Stating that this was never in the history of the country, Ramaiah wanted the DGP to rethink on such matters. "
Lokesh will be meeting lakhs of people, including the youth, particularly those affected by the Government policies. How can such details be provided," Ramaiah asked.
When late Y S Rajasekhara Reddy, undertook pada yatra during the Chandrababu Naidu government no such issues were raised and no obstructions were caused to his pada yatra, he stated.
"In fact, wherever necessary security was tightened," he pointed out.
Even when Sharmila was on her pada yatra, she did not face any problem, he said and felt that the Chief Minister should realise all such facts, Ramaiah said.