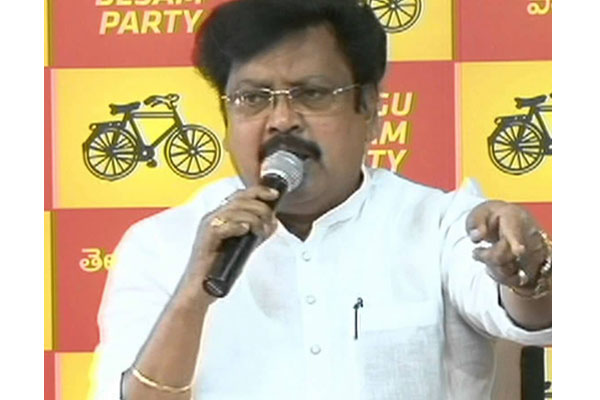 TDP politburo member, Varla Ramaiah, on Friday felt that Chief Minister, Jagan Mohan Reddy, rushed to New Delhi only to save his party MP, Avinash Reddy, who is now in the grip of the Central Bureau of Investigation (CBI).
What is the need for Jagan to rush to New Delhi when on one hand the Budget session of the State Assembly is on and on the other, he faces total humiliation in the ongoing Legislative Council polls besides there is a complete dissent from the public on the budgetary proposals, Ramaiah asked.
Is it not a fact that the Chief Minister went to Delhi by a chartered flight spending crores of rupees of public money only to save his brother, Avinash Reddy, but not to represent any public issues, the TDP politburo member questioned.
Avinash was sent to Delhi even when the judgement on his appeal not to arrest him is pending before the CBI court only to protect him from the case, Ramaiah felt. "What message are you sending to the public by staying in the same house in New Delhi on Friday morning with Avinash, the prime accused, even when you are being alleged of saving him," Ramaiah asked.
The TDP politburo member said who will now believe Jagan even if he claims now that he has gone to Delhi to represent the State interests when he was found staying in the same house along with the prime accused in the murder case of his paternal uncle, Vivekananada Reddy.
"How far is it correct when the whole country is raising the slogan of 'Justice for Viveka' you (Jagan) left for Delhi with the slogan 'Save my brother," Ramaiah asked.
He expressed surprise how Jagan is giving the red signal for the CBI probe into the murder case of his uncle when the Telangana High Court has given a green signal for it. Ramaiah firmly believes that no power on earth can now stop the arrest of Avinash Reddy and the CBI questioning Jagan and his wife in the murder case.