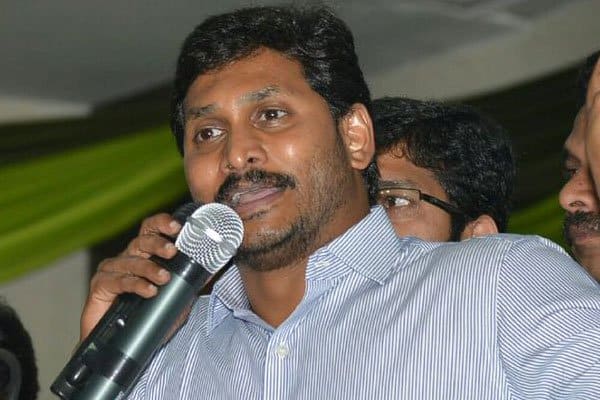 YSR Congress Party President Jagan Mohan Reddy said that N Chandrababu Naidu, his son Lokesh and the entire TDP cabinet are roaming on roads of Nandyal telling lies to people. Speaking at a public meeting during the by-election campaign at SPG grounds on Thursday, the opposition leader said that the by-poll is a war between justice and injustice. He termed it as a civil war against Chandrababu's misdemeanor.
He said that the by-poll is a crucial for the 2019 elections. Jagan said that had election had been unanimous, the Chief Minister wouldn't have released any funds to Nandyal constituency. He said that just because YSRCP is in the competition, the TDP leaders are on their toes in the roads of Nandyal taking up activities to woo voters. He said that the results are a referendum to Chandrababu's three-and-a-half-year corrupt and inefficient rule in the state.
Jagan said the TDP leaders are making fraudulent promises. Jagan said that even back stabbers have to kneel in front of gods.
He said that Chandrababu notices farmers and minorities only at the time of elections. He iterated that there is no place for Muslims in Chandrababu's cabinet.
Silpa Chakrapani Reddy who switched allegiance to YSRCP yesterday, speaking at the meeting said that, people who left the party should not be allowed into the constituency. He challenged the 21 defectors to TDP, to resign to their posts and visit Nandyal.