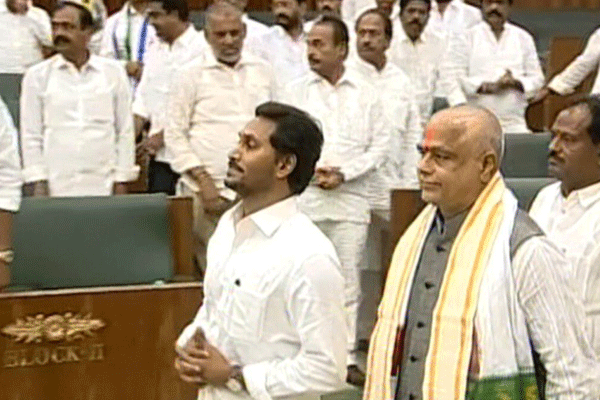 AP Assembly saw rare scenes of senior leaders like Chandrababu Naidu thoroughly ragged by junior members. CM Jagan humiliated Babu non-stop with his sarcastic remarks on TDP's running of previous Assembly. Babu's face was visibly expressionless due to combined attacks by YCP MLAs led by Jaganmohan Reddy.
Ministers have also joined together to continuously mock and attack Naidu all through the day. The ruling party MLAs turned the Speaker election debate into an occasion to target Naidu. Jagan made fun of Naidu saying that the Gods taught a good lesson to the TDP by giving it only 23 MLAs which is the same number of MLAs that Naidu won over from the YCP in the last Assembly. The TDP met with a historic defeat on May 23 counting day, which is the number of defected MLAs to TDP last time. Three of YCP MPs defected from YCP to TDP last time and the TDP could win only three seats.
Naidu tried to defend himself many times but his voice was drowned in the sloganeering by YCP MLAs.