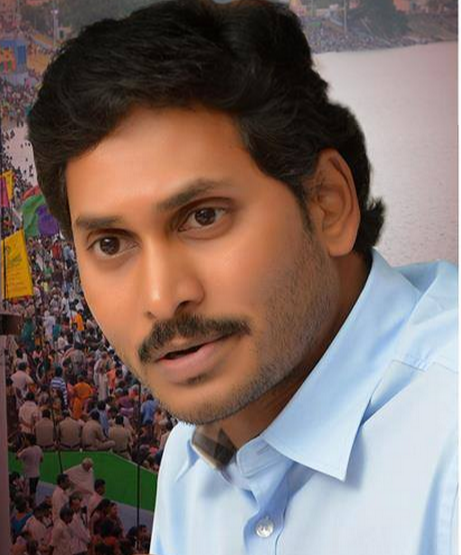 YS Jaganmohan Reddy led YSR Congress will join hands with  Congress party in opposing and defeating  the Land Acquisition Bill in parliament.
The Parliament monsoon session is commencing from July 21, and it is going to be crucial one for both BJP and Telugu Desam party. The YSRC parliamentary board has asked its members to vote against the Land bill in Parliament. This brings YSRC closer to the Congress which is campaigning for the defeat of the Land Bill-2015.
This is for the first time, Congress and YSR Congress, which TDP president Chandrababu Naidu used to call "mother Congress and child Congress", coming closer.
Congress vice-president Rahul Gandhi has given a call to all opposition parties in  parliament to defeat the bill which is going to amend the existing land acquisition act brought about by UPA government.  All non-NDA parties are opposing the bill and are expected to join hands to defeat the bill. It is really testing time for Modi  led NDA government, whose numbers fall short of majority in Rajya Sabha.
Even though the Bill will have no problem in getting the nod of Lok Sabha, it is certain to pave the way for unity of opposition parties. On record, the YSR Congress has nine members in Lok Sabha, one is from Telangana and eight from Andhra Pradesh. Of the eight, MPs  SPY Reddy and Kothapalli Gita have switched sides and they may vote in favor of bill.
"We strongly oppose the Land Acquisition Bill which allows the acquisition of multi crop lands without incorporating the necessary buffers like social impact assessment and consent of the farmers," Party MP and floor leader in Lok Sabha Mekapati Rajamohan Reddy told reporters after the Parliamentary Party meeting held under the chairmanship of YS Jagan Mohan Reddy. YSRCPP met  to discuss the strategy to be adopted in the monsoon session beginning July 21. Many issues such as special status to Andhra Pradesh, high level probe into cash-for-vote scam, expediting the construction of Polavaram project, implementation of other provisions in the AP reorganization Act will ensure that YSRC and Congress are in the page during the session.