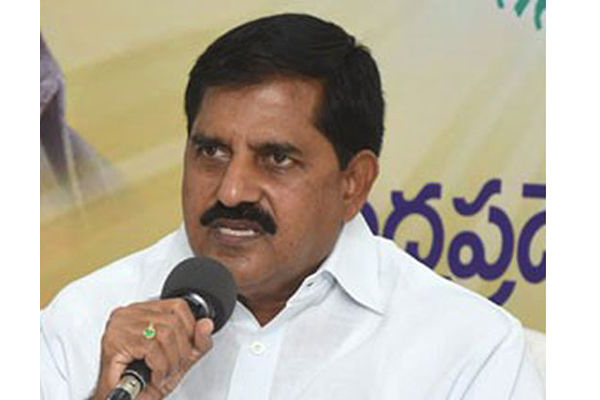 It is a well-known fact that YCP leader Jaganmohan Reddy does not respect other leaders both within his party and outside. This is the reason why many leaders from his own Reddy community in Rayalaseema region are hesitating to work with him even though there is a strong desire in their caste-men from different parties to recapture power in AP.
After the YSR regime, his son Jagan has emerged as the strongest uniting factor for Reddys across the state but there is not enough support coming forth to his leadership because of Jagan's controversial style of leadership. In this backdrop, Cooperation Minister Adinarayana Reddy's comments against Jagan gained prominence. The Minister said that he worked in YCP in the past and he knew very well how Jagan ill-treats everyone.
Adinarayana Reddy further said that there was nothing to hide in this and that Jagan treated even people's representatives like himself as pigs. He once again criticised Jagan for amassing Rs. 1 lakh crore illegal assets during the time of his father YSR and this wealth has now come to be Rs. 3 lakh crore with interest put together.
Sources said that former minister Anam Ramanarayana Reddy has recently joined YCP and there are rumours that he could convince Jagan to give him Venkatagiri ticket by offering to spend huge amounts in 2019 election. Moreover, Ramanarayana has started meeting prominent Reddy leaders across Rayalaseema to mobilise support from their caste to regain power for their community which has enjoyed a golden time ruling for decades in United AP.
Despite such efforts by these caste leaders, there is no expected response to boost Jagan's prospects. Insiders say Jagan will never get massive support even from Reddys because of his attitude problems.