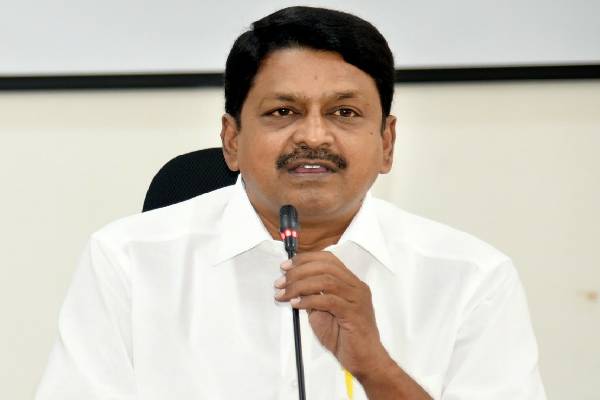 The inefficiency of the Jagan Mohan Reddy government and the Chief Minister's greed for commissions besides purchasing power at high prices from his henchmen have totally destroyed the power sector in the State which also resulted in heavy burden on the common man, observed TDP MLA and Public Accounts Committee (PAC) chairman, Payyavula Kesav, on Thursday.
Talking to media persons, Kesav demanded the Jagan Mohan Reddy government to come out with facts on the power bills paid by each family from 2014 to 2019 and in the past four years. "This will reveal the facts on how much burden was laid on each family as power charges in the past four years," Payyavula observed.
The primary reason for an additional burden of Rs 57,000 cr on the people in the shape of power charges is the corrupt practices of Chief Minister, Jagan Mohan Reddy and his government, the PAC chairman felt. The State government is looting more from the people than what is being extended in the name of welfare schemes, Payyavula remarked.
Already the power tariff has been revised seven times in the past four years besides imposing a burden on the common man in the name of true up charges and power surcharges, the TDP MLA pointed out. The power utilisation has not gone up in the past four years but the charges being laid heavily on the people have gone up exorbitantly, he maintained.
When the power is available at low prices from various sources, the State government is deliberately purchasing at heavy prices from those who are the associates of Jagan Mohan Reddy, the PAC chairman stated. Frequent problems are arising at the thermal stations in the State as poor-quality coal is being utilised, he said.
Since the people are not opening their mouths on this it does not mean that they are not opposing the policies of the State Government on power purchase, Payyavula felt. "The TDP, during its regime, has accorded importance to freedom of speech and independence and thus the people opened their mouths freely. Now because of the suppressive methods the common man is afraid of coming into public to openly express his or her opinion," he added.