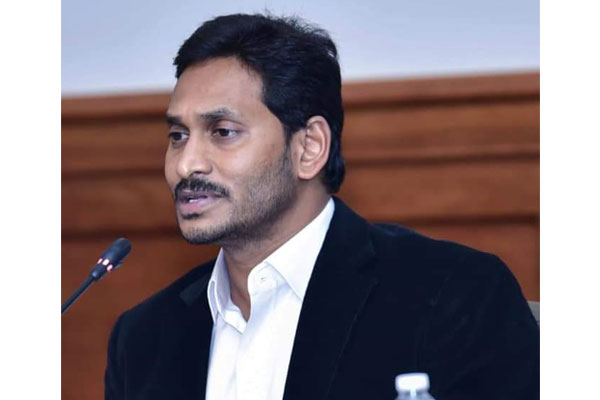 It seems recent tour of Jagan to Dallas created more harm than good to the party and it's chief Jagan. Earlier, the event hit headlines in social media sites for the poor attendance and the failure of organizers to pull the crowds for this free event. Later there was another controversy as the video of Jagan in which he was showing his frustration on organizers leaked. Another controversy surfaced after the news that Jagan denied to lit the lamp and BJP leaders fumed at Jagan for this. Most of these controversies damaged the image of Jagan and YSRCP. As if this is not sufficient, the latest update is that Jagan's tour created rift in YSRCP NRI wing and also caused severe disappointment to the convenors of the event.
As everyone known YSR Congress Party is dominated by one social segment and so is it's NRI section. Of course, there are some fans for Jagan among NRIs from other communities and they also worked hard for the party before elections. Most of them shelled thousands of dollars for the party. Many of these became convenors for the event at Dallas. YSRCP NRI wing took this event seriously and put sincere efforts to make it success given the fact that reent TANA event became huge success and Pawan's indirect comments criticizing roaring response at TANA. YSRCP NRI wing wanted to shut the mouth of those criticizers by making this event a grand success.
However, the entry of YSRCP MLA Chevireddy completely spoiled the coordination and his over enthusiasm to show Jagan that he was the reason for the success of the event completely demoralized the convenors of the event. What more, even the convenors of the event were not given VIP passes but only ordinary passes. Some of the convenors who thought of at least taking a photo with Jagan were also disappointed. This demotivation completely spoiled coordination that there were not even chairs on the stage and 70 year old man was made to stand on the stage. Even Jagan was seen shouting at organizers for not even arranging chairs.
The convenors, who collected almost 3.5 lakh US dollars for the event and who spent lot of time organizing this event, not even getting VIP passes nor even a photo with Jagan and some people who belong to one community and are relatives of YSRCP leaders getting access to Jagan caused lot of disappointment to those who donated and worked for the party sincerely and this caused rift in NRI wing of YSRCP.
Telugu360 is always open for the best and bright journalists. If you are interested in full-time or freelance, email us at
Krishna@telugu360.com