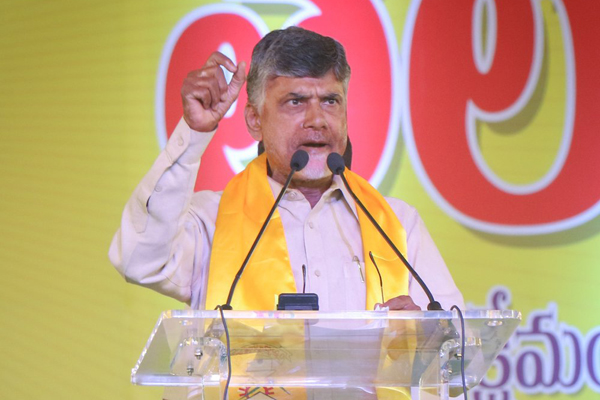 Opposition leader Jaganmohan Reddy has completed his Praja Sankalpa pada yatra taken across the State. CM Chandrababu Naidu made fun of this yatra, saying Jagan has never carried it in a justifiable manner. Jagan's pada yatra appeared like a picnic which has come to an end after months of entertainment, CBN said. Jagan had to take a day off every week and attend the CBI court related to his assets cases.
Referring to his pada yatra held in the past, Naidu said he sustained a leg injury and the pain of this was still causing trouble to him even now after many years. But there was no such problem for Jagan who never took part in his yatra after 7 p.m. and never conducted with sincerity and commitment to the people. CM's comments come amid lot of fanfare with which the YSR Congress Party held celebrations to mark the event across the state.
It is known Jagan concluded his 341-day pada yatra at Icchapuram in Srikakulam district when he spoke of his future plans to counter the TDP in 2019 election. Jagan has asserted the TDP has neglected special status demand and the YCP will solve problems of the people with the experiences of his pada yatra. TDP however is mocking at Jagan saying his yatra has not had much impact as he never bothered to attend the Assembly and highlight people's problems.