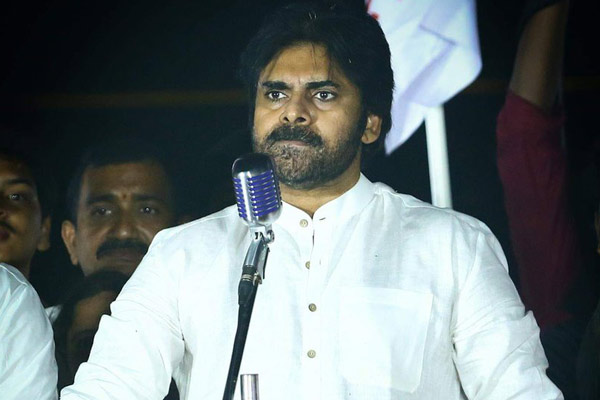 Jana Senani Pawan Kalyan has reacted strongly to Opposition leader YS Jaganmohan Reddy's comments on his party not recognising Jana Sena Party. Pawan countered by saying it does not mean Jana Sena will have no recognition just because the YSR Congress Party is not ready to accept his party's existence. Ultimately, it is the people who will decided such matters and not individuals.
Every time Pawan visits the drought-hit Anantapur district, he makes it a point to criticise Jagan in a big way. Jana Senani has found fault with Jagan saying the Opposition leader has done nothing to fight on the issue of everlasting drought and poverty in Anantapur district. Pawan is upset that Jagan does not go to Assembly and he does not care to raise burning issues of poverty and backwardness in remote corners.
In a general comment, Pawan said many politicians are bothered about themselves and their families and not the people at all in present day scenario. He asserted Jana Sena will always strive hard to stand on the side of people and fight for finding solutions to their problems. He deplored nobody cares as Rayalaseema youth are migrating to far off places for work and livelihood.
There is pressure on Pawan Kalyan from fans and sympathisers from all districts asking him to contest from their respective areas. He told them he would not take much time to decided on his segment and this would be announced in January or February.