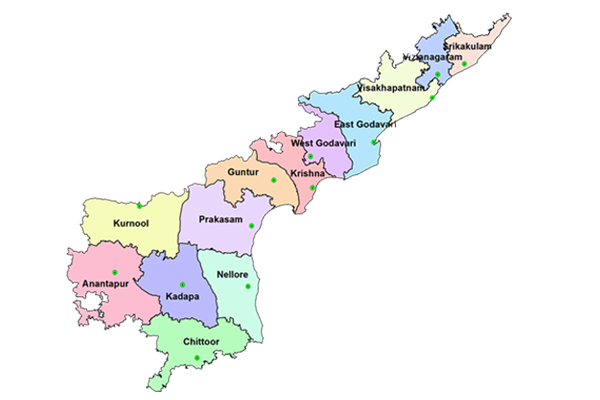 Japanese companies are ready to invest in dedicated automobile, electronics and pharmaceutical manufacturing clusters and in creating infrastructure for ports in Andhra Pradesh, a Japanese diplomat said on Monday.
Japan's Consul General in Chennai, Kojiro Uchiyama conveyed this during his separate meetings with Chief Minister Y.S. Jagan Mohan Reddy and Chief Secretary L. V. Subrahmanyam here.
Jagan Reddy said his government was ready to allot lands to the interested Japanese firms.
During the meeting with Chief Secretary, Uchiyama said Andhra Pradesh is a priority destination for Japanese companies as the state ranked number one in ease of doing business.
The Japanese Ministry of Agriculture, Fisheries and Food is already looking at the possibility of increasing food production, and opportunities in the fisheries industry through the Japanese Information and Research Institute in the state.
Uchiyama also discussed with Jagan Reddy the establishment of industries in the state and strengthening of bilateral relations.
The Chief Minister invited Japan to look into the possibilities for investments in the establishment of cold storage, warehouses, agriculture labs and other infrastructure.
He explained the proposal to introduce electric buses in the state and sought investments in the sector.
The Chief Minister said that Andhra Pradesh is favourable for Japanese companies because of the availability of sophisticated facilities, developed ports, infrastructure and skilled manpower.
Citing the action being taken up by the government to eradicate corruption and to bring transparency in governance, he told the Japanese diplomat that the actions being implemented would reduce the cost of lands, water and electricity and thus help the industrial sector.
According to an official release, the Chief Minister explained that with the newly launched Andhra Pradesh Investment Promotion and Monitoring Authority, the government will be fully supportive from the investment stage to the production stage.
He said that a peaceful and tranquil environment is needed for industries to grow and for that the government has given 75 per cent reservations to locals in the industries. He also spoke about the establishment of special centres for the development of skilled manpower for this purpose.