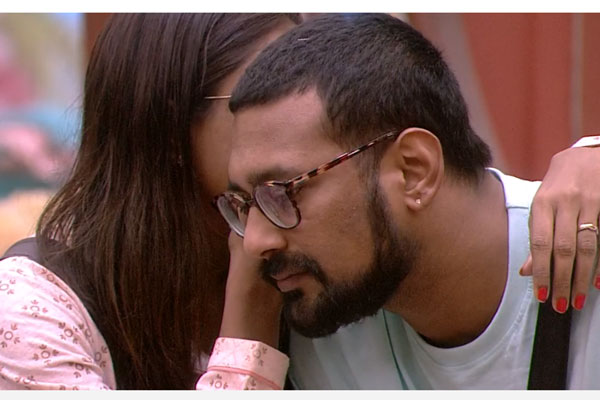 Transgender Tamanna Simhadri who joined Bigg boss 3 Telugu as wild card made her entry into the house today. As this is first time a transgender entered into Bigg boss house, audience were keen to know how the housemates will receive Tamanna's entry. Housemates received Tamanna warmly and Tamanna also was confident of her game as she had already seen the first week of Bigg boss 3 from outside the house. She, however, told the housemates that she would have stood by Mahesh in the fight between Mahesh and Vitika, had she been in the house last week. She also found fault with Varun Sandesh for calling Mahesh as cheap character.
Then, nomination process started in the Bigg boss house for next eviction. Bigg boss asked each of the housemates to nominate two persons for eviction. However this nomination process became complicated because of Baba Bhaskar's indecisiveness. He told that he cannot nominate any housemates as all of them are very good. Despite Bigg boss asking him repeatedly to nominate two persons as per the rules of the game, he could not come up with any names. Then Bigg boss announced that the nomination process is not complete because of Baba Bhaskar. Bigg boss revealed the names of the housemates who are already nominated and gave two options to the house i.e. either make Baba Bhaskar come up with two names or entire house get nominated. Some housemates like Varun Sandesh who already know that they are in the nomination list, advised that entire house to get nominated. Bhaskar did not like entire house getting nominated because of him and then made a decision to nominate two people. He nominated 2 people who are already nominated by others.
Overall, Srimukhi, Himaja, Jaffer, Mahesh , Varun Sandesh, Vitika, Punarnavi and Rahul got nominated eviction this week.