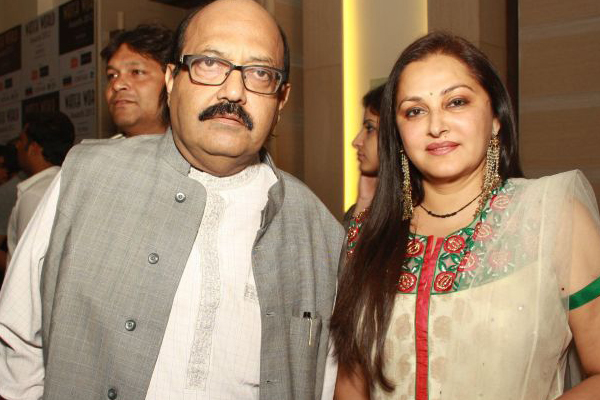 Hyderabad: Yesteryear's heroine and former MP Jayaprada was anguished with sorrow over the rumours about relationship between her and Amar Singh. Jayaprada said that Amar Singh was like Godfather to her, while ruling out social media rumours.
"Some people with vested interest spread rumours on social media. I tied Rakhi to Amar Singh. Despite this, vested interest groups are trying to sabotage my image. Samajwadi Party senior leader Azam Khan made an attempt to pour acid on me. Mulayam Singh also didn't help me in this incident. I am facing threatening calls from people like Azam Khan. My mother is always worrying about my safety as there's no guarantee that I may return home or not after beginning my day's work. I wanted to commit suicide when I came to know of marphing images on social media. During that time, Amar Singh was undergoing dialysis treatment. Only Amar Singh supported me. Women always find it difficult to survive in the male-dominated politics in the country."
Appreciating Manikarnika movie, Jayaprada said that she got associated with the Manikarnika role in the movie, while calling every woman should become a Durgadevi depending upon the situation. Jayaprada twice won as Lok Sabha candidate from Rampur constituency in Uttar Pradesh in 2004 and 2009.