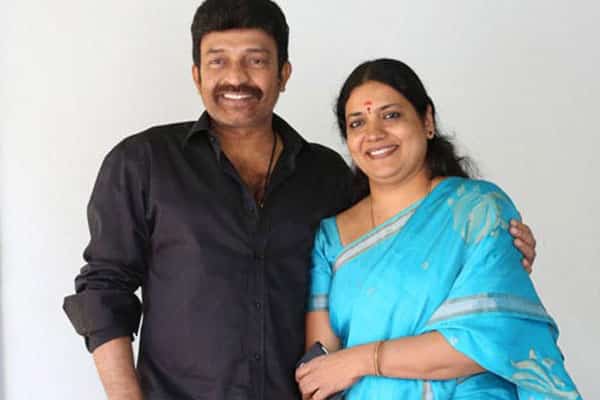 Is celebrity couple Jeevitha and Rajasekhar planning to move into TDP soon? Is the couple that was very active until couple of years back planning to revive their political career? Is that maverick TDP MP mediating with Chandra Babu their entry into the party? As per grapevine, a big "YES" is the answer for all these questions. Details as below.
Jeevitha Rajasekhar couple was very active politically before 2009 elections. They were in Congress party that time and they were successful in attacking Chiranjeevi's PRP party. But after sudden demise of YS Rajasekhar Reddy and PRP merger into Congress, their political fortunes in Congress they joined hands with Jagan but they could not continue there for long. They came out of YSRCP and met Chandra Babu around 2012 but there was no assurance from CBN for them, so they dropped the idea of joining TDP that time. But now it seems, an MP from TDP, who is known for his sensational statements is helping them come closer to TDP. CBN is in Davos now for economic forum summits and once he is back to India, the celebrity couple planning to meet him directly and discuss. Recently Jeevitha was part of Nandi award committee.
Jevitha feels, still there is vacuum in TDP "women wing", and she is confident of filling that gap. Sometime back Vani vishwanath joined TDP and there were rumours that she will be leading women wing of the party. However, nobody knows what happened meanwhile and suddenly Jeevitha came into the picture. Jeevitha has proven her oratory skills already and probably better choice than Vani Vishwanath to counter YSRCP woman leaders like Roja.