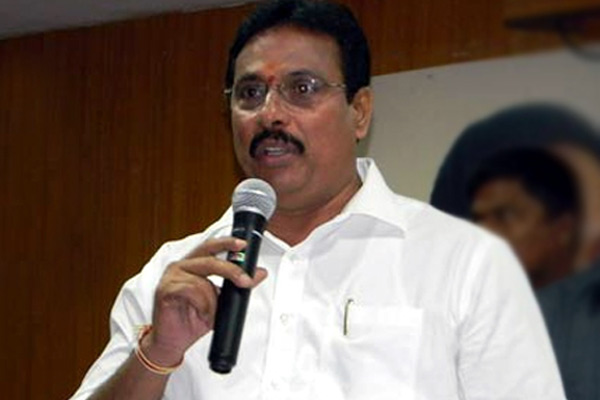 In a setback to the opposition Congress in Telangana, senior leader and former minister D. Nagender on Friday resigned from the party.
A key leader of the party in Hyderabad, Nagender dashed off a letter to party President Rahul Gandhi outlining the reasons for his decision.
Soon after Nagender's announcement, state Congress chief Uttam Kumar Reddy rushed to his residence to persuade him to withdraw his resignation. The former minister, however, stood by his decision.
Nagender, who had been staying away from the party activities for some time, said he would address a news conference on Saturday to spell out the reasons for his decision.
According to party sources, he was unhappy over not being assigned a key position in the party. He was reportedly expecting the post of working president.
Nagender, a former president of party in Greater Hyderabad, was also not happy with the manner in which the leadership named Anjan Kumar Yadav as the new head of the party in the state capital without consulting him.
Known for his organisational skills, Nagender had been one of the powerful leaders of the party in Hyderabad. A four-time member of the Assembly of undivided Andhra Pradesh, he served as a minister between 2009 and 2014.
Nagender, who was briefly with Telugu Desam Party (TDP) in 2004 before returning to the Congress, is now likely to join the ruling Telangana Rashtra Samithi (TRS).