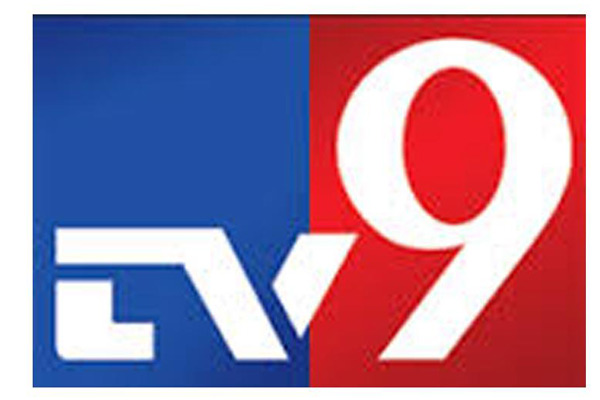 TV9, numero uno channel in Telugu is all set to start 3 new channels – TV9 English, TV9 Tamil and TV9 Hindi. TV9 founded in 2004 and is owned by Associated Broadcasting Company Private Limited (ABCL) It has grown exponentially in last 14 years.and currently it has channels in other languages too , like – TV9 Kannada, TV9 Gujarati and TV9 Marathi. In Telugu too it has Jai Telangana TV ( formerly TV1). Now in addition to these 5 channels, TV9 is coming up with 3 new channels –
TV9 English,
TV9 Tamil and
TV9 Hindi.
TV9 English – . Through this English channel, TV9 is planning to focus on Southern states. It is known news that all English channels currently focus on northern states and central politics and they do little focus on news of southern news. Many, call these English channels as National media, probably it's a misnomer as these channels are not giving "uniform" coverage to the news of all states. It can be recalled here that – in 2014, when KCR gave a power point presentation in Telangana assembly, KTR pointed out that nobody in national media wrote or talked anything about it and had it been done by someone from Delhi or other Hindi belt states, national media would have praised a heap on them. We will have to see, if TV9 English can address such things and become voice of south India at national level.
TV9 Tamil – TV9 seems to be of opinion that, there is no channel in Tamil that gives non-partisan news and so banking on huge success for Tamil. Tamil Nadu has the distinction of having the highest number of party owned TV channels. Foe e.g. Sun TV and Kalaignar TV owned by and supporters of DMK party. Jaya TV belongs to AIADMK . Ramadas's PMK has Makkal TV. Tamil Maanila Congress launched Velicham TV in 2016 and its boss Thirumavalavan also affiliated with politics and was part of Vijaykanth led People's welfare front in last elections. Captain TV is another channel in TN and it was started by Vijaykanth's DMDK. Even though it is not news channel and it is a general channel like MAA TV or Gemini TV, they telecast Vijaykanth's political tours live. Recently channels like Puthiya Thalamurai, Thanthi and Polimer are getting good ratings as these are not affiliated to political parties directly and TN audience are preferring neutral channels rather than parties that are affiliated to political parties. So, obviously TV9 too has good scope in Tamil Nadu if they can present news neutrally.
TV9 Hindi – Even though there are many channels in Hindi, it seems TV9 wants its presence felt in Hindi belt too.
TV9 currently has terrific ratings in Karnataka and Telugu. In fact top most Tamil channel's ratings (Polimer) are much less compared to TV9 Telugu or TV9 Kannada. TV9 is market leader in in respective markets where it has presence. We will have to wait and see how TV9 will make it mark in these new areas.
-ZURAN